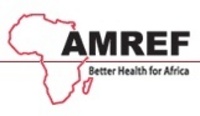 NEW YORK (PRWEB) September 22, 2008
"The UN's Millennium Development Goals are an important catalyst for reducing global poverty and disease. While the last eight years have seen some progress in improving the health care infrastructure in Africa, there is still much work to be done.
"In many parts of Africa, lack of training and treatment facilities remain the greatest challenge to improving care. In Southern Sudan, there are only 100 doctors and 600 nurses for a population of more than eight million people. AMREF has set up three hospital training centers that provide training and continuing education programs. Additionally, AMREF has a made a commitment to training health care workers to provide treatment in the poorest and most remote communities in Africa where nearly 80% of the population lives. This training helps provide life-saving care and medical support to those suffering from malaria, tuberculosis, and HIV/AIDS. It is estimated that an additional $2.6 billion each year is needed to train health care workers in Africa.
"As UN leaders discuss ways to ensure that Millennium Goals are met, we urge them to focus investment on training the more than 1.5 million health care workers that Africa desperately needs. Additionally, the UN should take a country-specific approach to ensure that resources are directed toward the needs of individual countries. Focusing on training and personnel management will allow for retention of workers and a more stable, permanent health care system. Expanding health care training and growing the health care workforce is critical to improving the overall quality of life in Africa. AMREF will continue to work hand in hand with the UN to ensure that health care in Africa continues to improve."
About AMREF
AMREF was founded in 1957 as the Flying Doctors of East Africa. Since then, AMREF has continued to create simple and cost-effective health solutions that transform the lives of families and communities across East Africa.
Today, AMREF is the largest health development organization based in Africa. 97% of its staff is African. AMREF's mission is to improve the health of people in Africa as a means for them to escape poverty and improve the quality of their lives.
AMREF's goal is to create health care infrastructures in Africa that are sustainable because they are sensitive to local cultures and customs. Communities trust AMREF to create health strategies that make them partners in project planning and implementation – and not just beneficiaries.
AMREF focuses on the most critical health issues facing the continent: HIV/AIDS and TB; malaria; clean water and basic sanitation; family health; clinical outreach; and training health workers.
AMREF is the recipient of the two most prestigious awards in global humanitarian work: in 2005 the Bill and Melinda Gates Award for Global Health and in 1999 the Conrad N. Hilton Humanitarian Prize.
For further information check out AMREF's web site: http://www.amref.org.