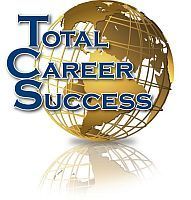 The U.S. Army Medicine Civilian Corps falls under the Department of the Army, which was listed as one of the best places to work in Federal Government for 2009.
Houston, TX (Vocus) May 13, 2010
Dr. Joseph Harrison, Jr, retired USAF Medical Service Corps Officer and Chief Civilian Human Resources, Recruitment and Retention, for the US Army Medical Command, will be featured on Total Career Success, an Internet show on VoiceAmerica Talk Radio Network, at 11 a.m. Central on Monday, May 17. The show is designed to inform listeners and encourage them to achieve their career goals by featuring experts and business leaders to provide advice on job search and career advancement. Dr. Harrison will share about great career opportunities in the health career field. U.S. Army Medicine Civilian Corps employees work at regional medical centers, community hospitals and outpatient clinics at over 70 locations worldwide.
The U.S. Army Medicine Civilian Corps is part of a global network of treatment facilities. In addition to dozens of facilities across the U.S., international opportunities exist in Italy, Germany, South Korea and Japan. Actively seeking the best and brightest healthcare professionals to join their team, US Army Medical Command (MEDCOM) has approximately 45,000 civilian employees. The Civilian Corps performs as civilian federal employees working alongside their military counterparts.
Dr. Harrison shared, "The U.S. Army Medicine Civilian Corps falls under the Department of the Army, which was listed as one of the best places to work in Federal Government for 2009."
As federal government employees, Civilian Corps personnel receive generous benefit packages to meet their individual and family needs. Flexible health insurance and retirement programs, tuition reimbursement, state-of-the-art training, vacation and flexible schedules are just a few of the benefits offered by the Civilian Corps.
Sheryl Dawson, show host shared, "As a civilian employee those in MEDCOM are not subject to requirements such as boot camp or military uniforms."
Ken Dawson, Total Career Success show host added, "As part of MEDCOM, you serve not only military personnel, but their families as well. For those who value the military mission, this is a great way to contribute and be part of the mission without actually being in a service."
To listen to the broadcast, please visit voiceamerica.com and click on the Total Career Success icon. The show will air live at 9 – 10 a.m. Pacific time on May 17 and will then be available as an archive on the web site or to be downloaded to MP3 players and cell phones, or from iTunes http://www.itunes.com/podcast?id=311541702 For 7 free videos on career transition for boomers and every generation, visit http://www.betterjobbetterlife.com
About Dr. Joseph Harrison, Jr
Dr. Joseph Harrison, Jr is a retired USAF Medical Service Corps Officer. Since retiring from active duty, he has held positions in Human Resources for hospitals and a medical research organization. Dr. Harrison worked with the Air Force Manpower Agency as well as the Workforce Opportunities Council in the recruitment, development, and promotion of individuals employed or seeking employment with the Federal government. He currently serves as the Chief, Civilian Human Resources Division, Recruitment and Retention Branch for the US Army Medical Command (MEDCOM). The branch was launched in April 2008 to help recruitment of medical personnel. Dr Harrison received his Ph.D. from Texas A& M University in Human Resource Development. Dr Harrison is an adjunct faculty member with the University of Phoenix, among other universities. For more visit civilianmedicaljobs.com/
About Total Career Success
Total Career Success, which is broadcast on VoiceAmerica, the world leader in Internet Talk Radio, aims to engage listeners in new ways of thinking about their potential, their goals, and their future. The show hosts are Ken and Sheryl Dawson, principals of Total Career Success, Inc. and authors of Job Search: The Total System, 3rd edition. They have served corporations in outplacement and career development as well as talent management optimization for 30 years in their consulting firm Dawson Consulting Group. The show presents guests who are experts in their fields to share the lessons they have learned in succeeding in their various areas of excellence and to discuss tips about a broad range of career issues, from specific career opportunities, to industries and workplace changes, to financial and career advancement considerations. To access their new free job search and career transition video series visit betterjobbetterlife.com For more information, visit totalcareersuccess.com.
###