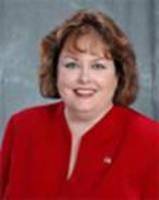 Congress is actively considering legislation that could impact every person in America. The bills being considered could dramatically increase the cost of employer health plans and potential new taxes could impact their ability to hire new employees and keep the ones they have. The time for action could not be more critical
Indianapolis, IN (Vocus) August 5, 2009
United Benefit Advisors (UBA), in partnership with the National Association of Health Underwriters (NAHU), is sponsoring a special free webinar at 1 p.m. EDT Thursday, Aug. 13, regarding what's happening now in the national health care reform debate.
Janet Trautwein, CEO of NAHU, will give participants an insider's view of the bills being pondered by the U.S. House and Senate and will discuss how current proposals could impose new government fees and affect employers' ability to choose a quality health care plan. UBA Board Member Ron Dutton will introduce Ms.Trautwein, who, along with the UBA-NAHU Liaison Committee, has been very active in educating legislators about the opinions and needs of benefits advisors and their clients regarding the health care reform debate. "Congress is actively considering legislation that could impact every person in America. The bills being considered could dramatically increase the cost of employer health plans and potential new taxes could impact their ability to hire new employees and keep the ones they have. The time for action could not be more critical," said Ms. Trautwein.
Every employer and employee in America could be directly affected by the changes being debated on Capitol Hill. Employers should stay engaged with members of Congress during August and encourage their associates and peers to voice their concerns. Do not be left in the dark or miss your chance to join the health care debate. The online presentation will allow attendees to ask questions and get answers in real time. Phone-only access will also be available, but Internet viewing is recommended. For more information or to sign up for this important event, please visit the home page of http://www.benefits.com or click here to register.
Janet Trautwein is Executive Vice President and CEO of the National Association of Health Underwriters (NAHU). Her responsibilities include oversight of all NAHU activities and primary representation of the association to the media, government agencies and elected officials at all levels, the insurance industry and the public. Prior to becoming the EVP/CEO of NAHU, Janet served for many years as the head of NAHU's government affairs department, working with members of Congress and agencies of the Executive branch, supervising NAHU government affairs staff, monitoring and analyzing legislation, writing and revising legislation, and developing policy recommendations for NAHU. In 2006, Janet was named one of the 100 most powerful people in the insurance industry.
ABOUT THE NATIONAL ASSOCIATION OF HEALTH UNDERWRITERS - NAHU is the leading association representing 100,000 professional health insurance agents and brokers who provide insurance for millions of Americans. NAHU members serve all health insurance markets - large group, small group, individual, wellness, CDHC, senior products disability and worksite. NAHU is headquartered in Arlington, Va.
ABOUT UNITED BENEFIT ADVISORS - UBA is an alliance of nearly 140 premier independent benefit advisory firms with offices in more than 165 locations throughout the U.S, Canada and the U.K. UBA Members - who actively cultivate, validate and collaborate with more than 1,900 experienced benefits professionals - are uniquely prepared to share their collective wisdom with busy employers who want the assurance that they are making informed choices in a complex and rapidly changing employee benefits marketplace. As trusted and knowledgeable advisors, UBA Members go to extraordinary lengths to seek out solutions, ideas, insight, expertise and best-in-class tools and products that positively impact employers and make a real difference in the lives of their employees. UBA also conducts the largest and most comprehensive benchmarking survey of health plan design and costs in the U.S., which provides comparative data to help employers benchmark their plans against those of similar employers. Employers, advisors and industry-related organizations interested in obtaining the powerful results from our Members' shared wisdom should visit UBA online at http://www.benefits.com to locate their local UBA Member Firm.
CONTACT
Bill Olson, Marketing Manager, UBA
317-660-6652
# # #