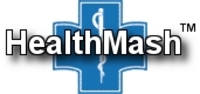 Budapest, Hungary (PRWEB) August 21, 2008
Existing health search engines often fail to provide relevant, current and actionable information to consumers. WebLib CEO Endre Jofoldi said: "The mission of HealthMash Health Knowledge Base is to promote health and well being in the world by providing personally relevant information of high quality from trusted health sources on the Web." HealthMash will be powered by an innovative Health Knowledge Base that captures the expertise of medical professionals as well as the wisdom of people everywhere practicing the art of living and healing. HealthMash will combine sophisticated Web 2.0 universal search and discovery technology with Semantic Web concepts in a simple yet highly informative user interface. The HealthMash.com search engine will be open to the public in the latter part of 2008. The Health Knowledge Base ™ is going to be available to health related organizations via an API and web service.
About WebLib:
WebLib is the developer of knowledge bases and specialized search technologies. PolyMeta.com and the AllPlus.com universal meta-search and discovery engine are demonstration showcases for WebLib. WebLib provides natural language processing tools and semantic engineering services to its international clients in the USA and Europe. Customers include government agencies, universities and major content providers. WebLib is headquartered in Budapest, Hungary.
###