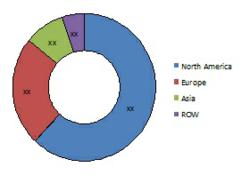 The healthcare cloud computing market is a fragmented one with no player occupying a share more than 5%.
(PRWEB) December 18, 2012
MarketsandMarkets conducted a study on the "Healthcare Cloud Computing (Clinical, EMR, SaaS, Private, Public, Hybrid) Market – Global Trends, Challenges, Opportunities & Forecasts (2012 – 2017)", which analyzed and studied the major market drivers, restraints, and opportunities in North America, Europe, Asia, and Rest of the World.
Browse more than 100 market data tables spread through 231 pages and in-depth TOC of "Healthcare Cloud Computing (Clinical, EMR, SaaS, Private, Public, Hybrid) Market – Global Trends, Challenges, Opportunities & Forecasts (2012 – 2017)".
http://www.marketsandmarkets.com/Market-Reports/cloud-computing-healthcare-market-347.html
Early buyers will receive 10% customization on reports.
The cloud computing market in healthcare is estimated to grow at a CAGR of 20.5% from 2012 to 2017. Healthcare organizations are required to stretch their limited budgets to meet increasing product and service demands, while complying with new regulations and healthcare reform legislations. Many healthcare organizations are also struggling to manage and optimize their complex IT systems so that patients and physicians can be provided instant online access to information, products, and services through their desktops and mobile devices for faster healthcare delivery. All these requirements have driven healthcare organizations towards adoption of cloud technology and are expected to contribute to its growth in the near future. The market in 2011 was dominated by Non-Clinical Information Systems, contributing the largest share, although the market for Clinical Information Systems is expected to grow at a higher CAGR of 27.1% from 2012 to 2017.
Cloud technology has been adopted only in certain regions of the world, the majority share being held by the developed nations. This adoption is a reflection of the technological advancements in these countries. The developing nations, on the other hand, are still struggling to introduce basic technological advancements uniformly across their respective countries and would later turn to cloud adoption. Healthcare is one of the laggards with respect to adoption of technology and hence the factors affecting the growth of this market are influenced by factors unique to each nation. North America accounts for the lion's share in the cloud computing market, with U.S. being the largest contributor to this region. Europe's share is expected to decrease to 16% by 2017 due to the lack of government regulations as stringent as that of the U.S. and since the healthcare industry has been latent to adopt technology. North America is expected to grow at the highest CAGR of 23.8%.
The report also studies the growth strategies adopted by companies between April 2009 and May 2012. Players in this market aim at increasing awareness of the benefits of using cloud computing in healthcare in order to expand their global footprint and increase market share. New product developments, agreements and collaborations, mergers and acquisitions, followed by other developments are some of the major strategies adopted by players to achieve growth. The cloud computing market is highly fragmented. Players such as ClearDATA Networks (U.S.), athenahealth, Inc. (U.S.), Cisco Systems, Inc. (U.S.), Dell, Inc. (U.S.), Agfa HealthCare (Belgium), VMware, Inc. (U.S.), Carestream Health, Inc. (U.S.), Microsoft Corporation (U.S.), and Hewlett-Packard Company (U.S.) are focusing on agreements and collaboration, and mergers and acquisitions.
About MarketsandMarkets
MarketsandMarkets is a global market research and consulting company based in the U.S. We publish strategically analyzed market research reports and serve as a business intelligence partner to Fortune 500 companies across the world.
MarketsandMarkets also provides multi-client reports, company profiles, databases, and custom research services. They cover thirteen industry verticals, including advanced materials, automotives and transportation, banking and financial services, biotechnology, chemicals, consumer goods, energy and power, food and beverages, industrial automation, medical devices, pharmaceuticals, semiconductor and electronics, and telecommunications and IT.
We at MarketsandMarkets are inspired to help our clients grow by providing apt business insight with our huge market intelligence repository.o know more about us and our reports, please visit our website http://www.marketsandmarkets.com
Contact:
Mr. Rohan
North - Dominion Plaza,
17304 Preston Road,
Suite 800, Dallas, TX 75252
Tel: +1-888-6006-441
Email: sales(at)marketsandmarkets(dot)com
http://www.marketsandmarketsblog.com/
http://twitter.com/marketsmarkets