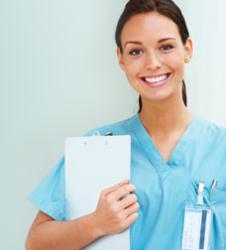 The healthcare industry has been steadily growing for years and there's no end in sight
(PRWEB) May 07, 2013
As the recession continues, many struggle to make ends meet, while others have found themselves out of work entirely. The answer to to this problem for some individuals, according to a new report released by the Bureau of Labor Statistics, will come in the form of a new career in the ever-expanding healthcare industry.
Friday, May 3rd the Bureau of Labor Statistics released their latest Employment Situation Summary report, which details job growth and decline in different employment sectors, as well as in total, for the month of April. The release showed that the healthcare industry saw growth of over 19,000 new jobs in April while averaging 24,000 new jobs per month over the last year. Healthcare is one of the few fields seeing statistically significant job growth. As the report details, "Employment grew in professional and business services and in healthcare but declined in retail trade."
The healthcare industry has been steadily growing for years and there's no end in sight. Healthcare jobs are projected to grow by 20 percent between between 2010 and 2020. The sheer amount of money spent on the industry is a useful metric to determine job security and growth. With over 2.7 trillion spent on healthcare by the U.S. government in 2011, and a projected 4.78 trillion by 2021, healthcare will will soon account for almost 20 percent of the U.S. economy.
The healthcare industry employs nearly eleven percent of the country's population and that number is expected to climb as the baby boomer population continues to age and more nurses and nurse assistants are needed to meet the demand. Of the 19,000 new jobs created in April, over 65 percent of those were in ambulatory services such as home-healthcare.
The majority of these jobs go to CNAs, or certified nursing assistants, who perform a wide variety of care-taking tasks. Of all of the subdivisions in healthcare, nurse aids are in the highest demand, as there are multiple CNAs that work under every nurse. To aid those that are interested in becoming certified nurse assistants CNAinfo.net has launched a comprehensive resource that includes class locations, skills videos, quizzes, job listings, articles and more.
The healthcare industry offers a wide range of employment opportunities; none more in demand than certified nursing assistants. With little time spent training and respectable staring salaries, CNA work may be the perfect place to start a new career in healthcare.