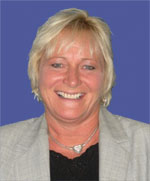 The demand for ambulatory nurse jobs has skyrocketed and almost half of all jobs created in September went to healthcare.
Boca Raton, FL (PRWEB) October 20, 2011
Leading travel nurse agency, American Traveler, announced in October a year-over-year increase of 56 percent in nurse job employment, a number that includes both staff RN positions and travel nurse jobs. The uptick, said Clinical Resource Manager, Deborah Bacurin, RN, is due to larger healthcare employers rebounding from recession and hiring travel nurses again, along with a sprouting up of ambulatory outpatient centers across all 50 states.
"It looks like healthcare is back in business," Bacurin said. "The demand for ambulatory nurse jobs has skyrocketed and almost half of all jobs created in September went to healthcare."
Bureau of Labor numbers confirm what Bacurin says. Hospital job growth in the first nine months of 2011 is four times what it was in all of 2010. Moreover, 42 percent of new jobs last month were healthcare jobs. Of those, ambulatory care jobs doubled in number.
Driving growth in ambulatory services is a number of factors, Bacurin said. First, technological advances in patient care have enabled a greater number of health problems to be treated by outpatient doctors and nurse practitioners. Add a boon in nursing care, as record numbers hit retirement age, and a clinical emphasis on preventive care, spawning thousands of jobs for nurse specialists and therapists. Healthcare jobs projected to increase most in coming years include registered nurses (RNs), nursing aides, licensed practical and licensed vocational nurses, reports Labor.
"It's a really good time for nurses to consider a career in travel nursing, and for some to look beyond the hospital. New business models have pervaded healthcare. These include not only ambulatory care centers, but skilled nursing facilities, outpatient surgery clinics and various types of physician practices subject to a seasonal census," said recruitment VP, Mary Kay Hull.
Though nurse pay flattened during the recession, Hull said, she's starting to see wages bounce back to pre-recession levels and better. Her firm is experiencing a significant demand for nurse job specialties such as Operating Room and Labor and Delivery, and continues to fulfill requests for nurses and therapists well-versed in computerized patient care systems and modern therapies.
"Depending on regional and state economies, physical therapists are now earning six figures in some markets," she said.
What does the future hold?
The outlook for healthcare jobs is positive according to Labor. Healthcare jobs continue to outpace employment sectors manufacturing and construction and are expected to number 344,000 by year's end, a level of growth not seen in four years.
Hull said American Traveler recruitment figures fall in line with the boom in healthcare jobs growth. The company is on track to exceed last year's placements in the first nine months of 2011 and continues to grow postings for niche nurse specialties and certifications.
"The nurse jobs are out there," said Hull. "They pay good and come with great benefits. On the other hand, healthcare employers are looking for the 'cream of the crop.' They've raised performance standards for nurses and are keeping better track of where and how they spend labor dollars."
About American Traveler
The Joint Commission-certified American Traveler specializes in short-term, per diem, travel nursing and permanent positions for RNs, Physical Therapists, OTs, SLPs and other allied health professionals. American Traveler places these professionals in rewarding positions across the nation, from world-renowned university teaching hospitals to rural medical facilities. In addition, American Traveler is proud to offer a full array of workforce management software to hospitals that includes Internal Staffing, Vendor Staffing, and Contingent Workforce Management. Our solutions encompass all aspects of supplemental staffing that optimize hospitals' valuable human resources, savings of significant capital, and ease the burdens of maintaining adequate staffing levels.
###