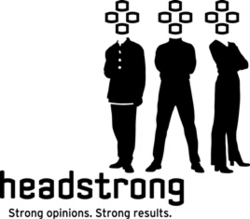 New York, NY (Vocus) May 27, 2010
Healthcare Reforms and changing market conditions are forcing Payers to rethink their strategies around member experience and interaction. With the dependence on employer sponsored healthcare, already on the wane, the impetus is shifting significantly towards serving the consumer right from the start of the Payer life cycle. It is no longer sufficient to play the role of a claims payer; in fact US Health Insurers will be competing for the consumer's health dollars directly in extremely retail-like situations.
This survey is being organized by Healthcare Domain Practice at Headstrong. It aims to gather information on the preparedness of the health insurers to respond to the new reforms and whether they are geared up with the process and the systems in place to enable their retail strategies.
The survey will be complemented by a webinar on - Member Experience Excellence – Competing and Winning in the Post-reform World on 10th June, 2010. The webinar will lay out the strategies and implementation directives that progressive payers need to embrace to successfully respond to reform and enable the shift to retail healthcare. The webinar will discuss:

How prepared are Payers today to embrace retail strategies and enable excellent member experience?
How can Payers implement Web 2.0 and other retail technology models to successfully respond to reform and enable the shift to retail healthcare?
An implementation roadmap for successful execution of a Payer's Retail Imperatives
Highlights of Headstrong's survey- May, 2010- focused on Payer Retail Strategies
The speaker at the webinar will be Vinay Nadig. Vinay is Principal, Healthcare practice at Headstrong. In this capacity he is responsible for developing new services, taking them to the market and helping firms to respond to the healthcare reform and compliance mandates in a time and cost effective manner. Vinay has over two decades of experience in the healthcare space and specializes in guiding large healthcare organizations to increase productivity and efficiency by reducing costs.
Survey Details –
Mode: Online survey
Survey Starts: 26th May
Survey Ends: 4th June
Reports will be made available free of cost to all respondents
Please click here to participate in the survey.
Webinar Details –
Cost – Free, prior registration required.
Date – Wednesday, 10th June, 2010
Time – 11:00 AM – 12:00 PM EST
Please click here to register for the webinar.
.
"Headstrong" is a registered trademark of Headstrong Corporation in jurisdictions throughout the world. All other company and product names may be trade names or trademarks of their respective owners.
###