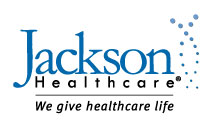 Jackson Healthcare brings a breadth and depth of industry staffing experience to Texas hospitals.
Atlanta, GA (PRWEB) January 06, 2012
The Texas Hospital Association (THA) and its marketing subsidiary, HealthSHARE, announce the addition of national staffing company Jackson Healthcare as their exclusive vendor for temporary and permanent physician, nurse and allied health staffing.
The two organizations have entered into a five-year agreement that includes Jackson Healthcare's 12 operating divisions:

AdvancedPractice.com - Temporary physician assistant and NP staffing
Care Logistics - Capacity management solution
Health IT Project Managers - Temporary project manager staffing
Hospital Radiology Partners - Radiology department management
Jackson & Coker - Permanent and temporary physician staffing
LocumTenens.com - Temporary physician staffing
Jackson Pharmacy Professionals - Pharmacists and pharmacy tech staffing
Jackson Nurse Professionals - Temporary nurse staffing
Jackson Surgical Assistants - Surgical first assistant staffing and management
Jackson Therapy Partners - Temporary PT/OT and speech therapist staffing
Premier Anesthesia - Anesthesia department management
Visions - VMS software for workforce management
"Jackson Healthcare brings a breadth and depth of industry staffing experience to Texas hospitals and offers a single-source solution for their physician, clinical and health IT staffing needs," said Jim Dixon, president/chief executive officer of HealthSHARE. "Jackson also offers our hospitals a technology-driven approach to achieving system-wide operational efficiencies and capacity management to reduce average length of stay."
Jackson was chosen after successfully passing THA's rigorous selection process. "Gaining the THA-endorsed company status is not an easy undertaking for any company. Like other THA-endorsed companies, Jackson Healthcare underwent an extensive multi-level due diligence process to garner this prestigious designation, achieved by only the best of breed businesses in their areas of expertise," said Dixon.
"We are very proud to enter into this collaborative relationship with THA," said Richard L. Jackson, chairman and CEO of Jackson Healthcare. "THA is an industry leader in its approach and vision to provide quality, compassionate, affordable health care access to all Texans. Plus, the association's respect for and protection of the patient/provider relationship aligns with our organization's 'others first' philosophy."
Jackson Healthcare's operating divisions already provide temporary and permanent staff to Texas hospitals. They believe THA's endorsement will take their relationship with Texas hospitals to a new level.
About the Texas Hospital Association
Founded in 1930, the Texas Hospital Association is the leadership organization and principal advocate for the state's hospitals and health care systems. Based in Austin, THA enhances its members' abilities to improve accessibility, quality and cost-effectiveness of health care for all Texans. One of the largest hospital associations in the country, THA represents more than 85 percent of the state's acute-care hospitals and health care systems, which employ some 365,000 health care professionals statewide. Learn more about THA at http://www.tha.org or follow THA on Twitter at http://twitter.com/texashospitals.
About Jackson Healthcare
Jackson Healthcare is the fourth largest healthcare staffing company in the U.S. and serves more than three million patients in over one thousand healthcare facilities. The company also provides technology solutions that enable total hospital efficiency.
Jackson Healthcare has earned national media coverage by providing innovative solutions to healthcare problems, in addition to championing local, national and international charitable work. It has been recognized as one of the Best Places to Work by the Atlanta Business Chronicle for five consecutive years.
Visit JacksonHealthcare.com to learn more.
# # #