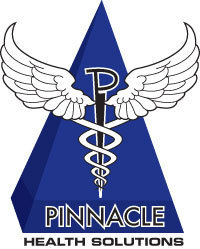 Las Vegas, NV (PRWEB) July 13, 2009
Pinnacle Health Solutions, an online service provider of low cost health care coverage, announces the launch of its new Web site, http://www.PinnacleHealthSavings.com . Pinnacle Health Solutions launched the new site to help people find and quickly enroll in an affordable health care coverage plan.
"Obtaining affordable health care coverage is easy and risk free at Pinnacle Health Solutions. Pinnacle Health Solutions is committed to bringing customers low rates for health care, while utilizing the PPO network system and removing annual deductible fees. Pinnacle Health Solutions is also dedicated to providing excellence in customer service, says Mike Schultz, CEO/Founder of Pinnacle Health Solutions. "In today's hectic world, filled with a sometimes overwhelming number of choices, you can rely on Pinnacle Health Solutions to take the mystery out of health care coverage while providing affordable rates."
With Pinnacle Health Solutions, medical practices, dental, hearing, vision, pre-natal, prescriptions and chiropractic medicine are covered by a PPO network. In addition, all plans cover emergency room visits, hospitalization and accidental death. Pinnacle Health Solutions also offers deductibles for emergency room visits and hospitalization (E.R. deductible may be waived upon admittance due to circumstance).
By submitting customers in large groups at a time, Pinnacle Health Solutions is able to offer the corporate rate to individuals and small groups. Although the rates are low, this is not a discount health plan.
A PPO network means patients choose their own doctors for medical, dental, hearing, vision, chiropractic care, pre-natal care and hospitalization. PPO coverage also means the health care provider submits medical bills to Pinnacle Health Solutions' underwriting department and patients are only responsible for the co-pay.
Pinnacle Health Solutions guarantees a locked-in low rate for five years, with no annual deductibles/contracts to meet. The rate-locked plans cover individuals, couples, families and small businesses for office visits, emergency room, prescription drugs, hospitalization and pregnancy.
Affordable health care for individuals starts at only $199 per month and all plans include the above listed and more. Enrollment is accepted by phone or by secure transaction at PinnacleHealthSavings.com under "Enrollment Forms". Customers are free to cancel their plan at any time.
For more information about Pinnacle health Solutions, visit the company on the Web at http://www.PinnacleHealthSavings.com or call (800) 506-9768. Offices are open Monday through Friday, 8 a.m. to 5 p.m. Pacific Standard Time.
###