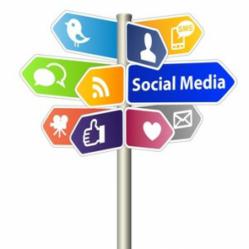 Only 4 Percent of U.S. Hospitals Have Blogs – Yikes!
Minneapolis, Minnesota (PRWEB) January 15, 2013
In this week's Healthcare Social Media Week in Review (#HCSM) Jan 15, 2015" we have five great articles that range from hospital blogging to new technologies in 2013.
1. "Only 4 Percent of U.S. Hospitals Have Blogs – Yikes!" According to Kajsa Haracz's article, only four percent of hospitals use it. Her article discusses why blogging is necessary and gives some great examples for hospital blogging done right.
2. "The Empowered Patient: 5 Ways Social Media Makes Patients Stronger": The ParkerWhite blog put together a very interesting piece on social media's ability to make the patient stronger.
3. "What is the Evidence that Supports the Emerging #HCSM Revolution?" Brian McGowan reflects on his research program and how its success might be measured.
4. "Digitizing the Doctor's Office: 7 Ways Technology Will Shape Healthcare in 2013": Ki Mae Heussner writes about the boom in digital health and insight from the PricewaterhouseCoopers report.
5. "Health Care Communication News Infographic": 41% of healthcare patients choose their hospitals based on social media.
Digital Solutions, Inc. out of Minneapolis hosts the MDWebpro Blog and suite of applications helping doctors across the United States and abroad better utilize and measure inbound marketing. To learn more about MDWebPro or Digital Solutions, Inc. visit MDWebPro.com or call 800-941-0378.