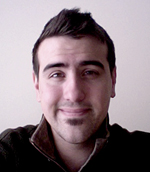 As alluded to previously, a Landing page has one purpose: to compel your viewers to complete an action (also known as conversion).
Minneapolis, MN (PRWEB) February 05, 2013
Deacon begins with "What is a Landing Page?" A landing page is a single page that appears in response to clicking on a search engine optimized search result or an online advertisement. The landing page will usually display directed sales copy that is related to the advertisements.
Deacon continues with "Why is a Landing Page so important?" and "What makes a Landing Page so important?" Deacon explains that when viewers look at the landing page all of the thoughts and curiosity brought on by the ad.
The article goes onto explain why a Landing Page is so important, along with what makes for an effective Landing page and closes with "Test, Test, Test" and instructs the readers as to how to go about it. The Inbound Advisor has a free trial offering, which not only gets statistics, but trained advisors give expert advice that will help the reader benefit from more conversions.
Digital Solutions, Inc. out of Minneapolis hosts the MDWebpro Blog and suite of applications helping doctors across the United States and abroad to better utilize and measure inbound marketing. To learn more about MDWebPro or Digital Solutions, Inc. visit MDWebPro.com or call 800-941-0378.