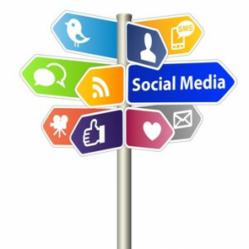 From candidate hiring by social media filtering, to patient engagement on social media, we have you covered.
Minneapolis, MN (PRWEB) February 06, 2013
This week's Healthcare Social Media Week in Review included:

How healthcare social media has expanded to include recruiters. National recruiters are using social media to help build a profile of a hiring candidate. Healthcare employers are look into a potential candidates profile online (i.e. Facebook).
How the next topic addresses the legal aspects of physicians engaging in social media. When a doctor and patient engage in social media, what are the parameters that should be adhered to?
A topic that presents some great data to define today's healthcare consumer and how best to serve that consumer.
3 reasons why patients should use social media to gain additional insights into their potential healthcare provider.
How to break the shackles of a hospitals grip on social media and answers the question on what a patient can do if their hospital or clinic has blocked access to social platforms.
Digital Solutions, Inc. out of Minneapolis hosts the MDWebpro Blog and suite of applications helping doctors across the United States and abroad to better utilize and measure inbound marketing. To learn more about MDWebPro or Digital Solutions, Inc. visit MDWebPro.com or call 800-941-0378.