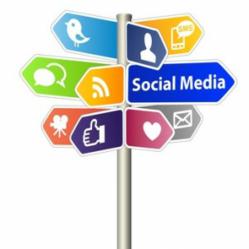 Medicine lives in the shadows of vulnerability.
Minneapolis, MN (PRWEB) February 22, 2013
Discussions stir great thoughts. Every week a member of MDWebPro is a part of the Healthcare Social Media chat session (#HCSM ) where great minds are provided the opportunity to discuss various healthcare topics.
On February 11 such a chat session was held. The dominant topic of discussion was open access to information and information paywalls in healthcare. Here are five of the key topics that were discussed:
1. Social media is growing: More and more members of the healthcare community are joining social networks and with this growth comes the need for online reputation management. In addition to the upcoming eBook that will be published by MDWebPro, healthcare social media superstar Dr. Kevin Pho (KevinMD) has just published a new book on the topic. Establishing, Managing, and Protecting Your Online Reputation: A Social Media Guide for Physicians and Medical Practices.
2. Social media predictions can be made and the social media gurus behind Radian6 and Buddy Media have put together an interview of Graham Dodge who is the CEO and Co-founder of Sickweather. "How to Predict Trends with Social Media Monitoring"
3. Starting a Healthcare blog can be confusing. Patricia Redsicker of Word View Editing writes a great piece to help you get started with a health blog. How to Start a Health Blog in 10 Easy Steps
4. Infographics are a great way to display information to be communicated to your audience. The Healthcare Communication News has a great infographic on How Patients Learn in the Digital Age
5. Open access to information has been a hot news topic recently. JediPD has shared helpful insight into the Open Access topic.
Digital Solutions, Inc. out of Minneapolis hosts the MDWebpro Blog and suite of applications helping doctors across the United States and abroad to better utilize and measure inbound marketing. To learn more about MDWebPro or Digital Solutions, Inc. visit MDWebPro.com or call 800-941-0378.