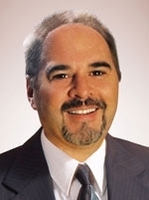 NALTO's mission is to lead, educate, and set industry standards for companies providing locum tenens services. Ed is a welcome addition to the NALTO Board of Directors. I look forward to serving with him." -- NALTO President, Ruddy Polhill.
Alpharetta, GA (Vocus) May 14, 2010
Edward McEachern, Vice President of Marketing with Atlanta-based Jackson & Coker, was recently elected to the Board of Directors of the National Association of Locum Tenens Organizations (NALTO). Previously, he chaired NALTO's Ethics Committee.
"It is certainly an honor for Ed to have been selected for this important role with NALTO's governing board," said Sandra Garrett, President of Jackson & Coker. "This is testimony to Ed's dedication to the locum tenens industry as meeting an indispensably important role in providing temporary physician staffing to hospitals, clinics, and other medical organization across the country."
NALTO sets industry-recognized standards of professional conduct and protocol for physician recruitment, and it serves as arbiter for disputes that may arise between recruitment firms or between recruiters and locum tenens providers.
"Serving on the Ethics Committee for 3 years was a good experience," Ed observed. "I gained a bird's-eye view of the pressing concerns and thorny issues that arise during the course of doing business in such a highly competitive industry."
Current NALTO President, R. B.( Ruddy) Polhill III, remarked "NALTO's mission is to lead, educate, and set industry standards for companies providing locum tenens services. With his experience, Ed is a welcome addition to the NALTO Board of Directors. I look forward to serving with him."
About Jackson & Coker:
Begun over three decades ago, Jackson & Coker has been a leader in physician recruitment through the placement of physicians in both permanent placement and locum tenens physician jobs. The firm specializes in anesthesiology jobs, CRNA jobs, neurology jobs, psychiatry jobs, surgery jobs, primary care jobs as well as emergency medicine jobs. Headquartered in metro Atlanta, the firm has earned a reputation for providing cost-effective, time-sensitive solutions to both government and commercial health care organizations. The recruitment staff works in two divisions of the company: Retained Search, which places physicians in over 40 medical specialties in permanent staff positions, and locum tenens, a staffing model that recruits medical providers (physicians and CRNAs) for temporary vacancies.
Jackson & Coker has earned a "Gold Seal" designation as a "Certified Health Care Staffing Service" by the Joint Commission and is affiliated with a credentials verification organization (JH CVO) that has received certification by the National Committee for Quality Assurance (NCQA) in ten out of ten credentialing elements.
Jackson & Coker participates in social media networks such as Facebook, LinkedIn, YouTube and Twitter—including managing separate Twitter sites geared to major medical specialties.
The firm also produces the online monthly Jackson & Coker Industry Report that offers timely articles, special reports, white papers, industry surveys and other matters of interest to the medical community at large. Here's the link to JCIR: http://www.jacksoncoker.com/physician-career-resources/newsletters/default.aspx .
Jackson & Coker is part of a "family of companies" known as Jackson Healthcare (http://www.jacksonhealthcare.com ).
About Jackson Healthcare:
Founded by the healthcare innovator Richard Jackson, Jackson Healthcare serves more than two million patients in nearly one thousand hospitals each year. The Jackson family of companies provides physician and clinician staffing, anesthesia management, hospital management and healthcare information technology solutions proven to improve clinical and financial outcomes, as well as increase operational efficiency. Jackson Healthcare has earned national media coverage for its physician polls and champions local and international charitable work. In addition, Jackson has been recognized as one of the fastest growing staffing companies in the country by the Inc. Magazine, Atlanta Business Chronicle, Georgia Trend and Staffing Industry Analysts. For more information about Jackson and its companies, visit Jacksonhealthcare.com. Jackson's research reports are available at Market Research.
###