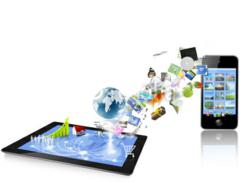 You are able to; at the click of a button, analyse where the patient came from, what they are looking for, how quickly they are improving, how to stay in touch with them.
Denville, NJ (PRWEB) April 23, 2013
With the introduction of modern medical practices, the need for future document recording is needed. EMR stands for electronic medical records and is believed to be the right path forward for medical practice in the future.
"In my opinion, the EMR system has more advantages than disadvantages. You can save time and money because you are simply entering patient's information into an electronic medical record which can be access from anywhere," Nitin Chhoda said.
EMR News, Chhoda's website about EMR, is uncovering the benefits of using an EMR system within physical therapy. Their latest blog post uncovers the importance and benefits of using this EMR system. To begin, the website lists how this form of electronic recording can be accessed from anywhere where an internet connection is available. It also mentions that as therapists can deploy an EMR system, they can save money with less space and paper while the staff is more effective in their tasks.
According to Chhoda, the adoption rate of which EMR systems can implemented is universal - this implies how therapists are able to take notes in a system, thus, proving more effective without having to decipher handwriting. This is yet another advantage to using electronic medical records instead of outdated methods used throughout the last century.
Chhoda added the benefits and setbacks of using EMR and how specific and general patients shall benefit from the its use. He focuses specifically onto one of the benefits of using the system, "You are able to; at the click of a button, analyse where the patient came from, what they are looking for, how quickly they are improving, how to stay in touch with them."
Documentation
In the article, Chhoda points out that the use of EMR system can 'make the difference between a practice thriving or simply surviving'. This bold statement holds true to an adversity as they continue to report that the system metaphorically speaks for the patients when they are unable to themselves. Thus saving time where paper records may be spending.
Accessibility
The article details how accessible the system can be proving that a cloud-based EMR system is able to be run within a tablet or other mobile device. The system itself is not only limited to one application so can therefore be expanded to include online diagnostic software and more.
Integration
Integration is another outstanding factor inside the EMR system – it can both aid the doctor and the patient - this also gives more control to an individual group to access records and further-on. Physical therapists can access a patient's information at their fingertip, both to jog the memory of the patient and to add more immediately.
Chhoda's office can be reached by phone at 201-535-4475. For more information, visit the website at http://www.emrnews.com.
ABOUT NITIN CHHODA
Nitin Chhoda PT, DPT is a licensed physical therapist, a certified strength and conditioning specialist and an entrepreneur. He is the author of "Physical Therapy Marketing For The New Economy" and "Marketing for Physical Therapy Clinics" and is a prolific speaker, writer and creator of products and systems to streamline medical billing and coding, electronic medical records, health care practice management and marketing to increase referrals. He has been featured in numerous industry magazines, major radio and broadcast media, and is the founder of Referral Ignition training systems and the annual Private Practice Summit. Chhoda speaks extensively throughout the U.S., Canada and Asia. He is also the creator of the Therapy Newsletter and Clinical Contact, both web-based services to help private practices improve communication with patients, delivery better quality of care and boost patient retention.