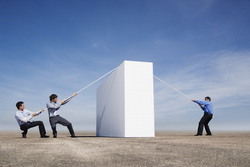 HeadHunter Health Exchange simplifies, enhances, manages and handles all the back office needs of its members.
Gainesville, Florida (PRWEB) December 1, 2008
Career Management Source announces the launching of HeadHunterHealthExchange.com, a unique web-based recruitment resource created exclusively for healthcare employers and recruiters to streamline their hiring process. Members of the HeadHunter Health Exchange are able to "exchange" vital information (open positions for high-quality candidates) online using a custom created portal tailored for employers and recruiters in the healthcare industry. This new model dramatically advances the traditional method for healthcare recruitment by making the most of the internet's speed and reach to create a superior source for all healthcare recruitment-based hiring. "The competitive advantages of our innovative approach to online healthcare hiring that bring healthcare recruiters and employers together are beneficial to those in the Industry", says Hayes Milani, CEO, "We view it as the evolution of recruitment for Acute Care, Allied Health, Biotech, Life Sciences, Medical Devices and the Pharmaceutical Industries."
The HeadHunter Health Exchange portal was designed by recruiters for the recruitment business and customized for ease of use. Healthcare employers and recruiters activate their membership with a simple, confidential and cost-free account sign-up. Members enjoy a wide variety of advanced web-based recruitment tools and services such as: automatic "Match Making" emails when candidates who are already in the system are matched to new job openings, "Candidate Alerts" that let recruiters know by email the status of their candidates, signaling if they have been chosen for interview, and the ability to receive empirical data that can improve a member's specific recruiting/hiring process. Every feature of HeadHunter Health Exchange was designed to make the hiring process more effective and efficient for healthcare recruiters and employers.
HeadHunter Health Exchange is an online network specializing in healthcare recruitment. Using the network gives healthcare employers what they want most--more high-quality candidates to choose from, only dealing with one source for all their recruitment needs and the ability to fill open positions faster. Likewise, recruiters get what they want most--equal opportunity in submitting healthcare candidates to all job openings in their industry. This is all accomplished online with an easy to use, free service. There is no need to establish preferred vendors or deal with the typical barrage of emails, phone calls, faxes and tedious negotiations for each hire. As Teresa Scholten, COO explains, "HeadHunter Health Exchange simplifies, enhances, manages and handles all the back office needs of its members." There is only one contract and one agreement for Terms and Conditions, allowing healthcare employers and recruiters within the network to work effectively together.
By offering greater access to information, speed of transaction and unparalleled privacy, HeadHunter Health Exchange evolves healthcare recruitment, streamlining the flow of communication during the hiring process. Healthcare employers only respond to candidates they are interested in. Healthcare recruiters are able to work on all open positions in the market from top healthcare employers. This online service indeed represents the evolution of traditional recruitment methods, providing the ultimate "meeting ground" for select employers and recruiters in the healthcare community.
###