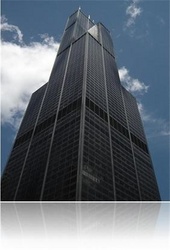 (PRWEB) January 5, 2010
Cenegenics® Medical Institute, global age management medicine leader, is launching its own health reform measures, targeting the private sector in major metropolitan areas nationwide. The firsts of several new centers have opened in Chicago, Los Angeles, Philadelphia and Washington, DC to give Americans a viable alternative for better healthcare, beyond the Obama-supported, Senate-passed bill.
As the nation and Obama administration wrestle with healthcare reform, Cenegenics is penetrating the market with their successful science-based medical approach that controls the aging process, reduces age-related disease risk and optimizes health -- thus lowering the demand and ultimately better controlling medical care costs. Heading the new centers with Cenegenics are Dr. Bhavesh K. Patel (Chicago), Dr. Roman Lal (Los Angeles), Dr. Raymond Ishman (Philadelphia) and Dr. John Rush (Washington, DC).
"Our 2009-2010 expansion has concentrated on destination cities that place a high value on health . . . the same value held by our 20,000 Cenegenics patients worldwide and our expert age- management physicians. In fact, physician partners at our centers are not only passionate advocates for proactive medicine, but are Cenegenics patients as well -- living a healthy lifestyle reflective of our age management medicine philosophy," John E. Adams, Cenegenics CEO/president, said.
According to Adams, that example coupled with Cenegenics' established protocols offers Americans a dynamic, unparalleled shift in their medical care and future health outlook.
The 180-degree shift in Cenegenics' medical approach has been the subject of international media attention since its 1997 inception -- an approach hailed as the "next generation of medicine."
Long before Obama's call for a "true healthcare reform" that is wellness-based with a smarter lifestyle approach, Cenegenics -- pioneers of age management medicine and recognized leading authority in the field -- has led the pack.
"Prevention has been our medical focus, rather than the traditional disease-driven approach that waits for disease to appear, then treats it, which racks up future healthcare costs and lowers a patient's quality of life ultimately. That's why we're excited about each of these new centers and delighted to be part of the Chicago, Los Angeles, Philadelphia and Washington, DC communities, giving them the opportunity to experience an innovative medical approach that delivers short-term benefits for long-term health and vigor," Adams said.
Based on comprehensive evaluation, Cenegenics' proactive health programs are customized to a patient's needs and have shown to decrease the risk of age-related disease, increase energy (physical/sexual), boost sex drive, improve muscle tone, decrease body fat and sharpen thinking.
For more information about Cenegenics, please visit http://www.cenegenics.com. Register for quick access to the informative Guide to Healthy Aging, Executive Summary and GQ article excerpt. To schedule an interview, please contact Ann Castro, Cenegenics Director of Public Relations: 702.953.1588.
About Cenegenics
Cenegenics® Medical Institute, recognized leading authority in age management medicine, has centers in Las Vegas, Nevada; Charleston, South Carolina; Boca Raton, Florida; Dallas/Fort Worth, Texas; Atlanta, Georgia; Chicago, Illinois; Los Angeles, California; Philadelphia, Pennsylvania; Washington, DC. Additional centers are scheduled to open in other major metropolitan areas in the near future. With an established presence in the medical community, Cenegenics uses a proactive approach based on solid science and comprehensive evaluation. Their established protocols have been recognized as the next generation of medical science, capturing global attention. Cenegenics offers CME-accredited physician training and certification opportunities in age management medicine via the nonprofit Cenegenics Education and Research Foundation (CERF). Headquartered in Las Vegas, Cenegenics serves more than 20,000 patients worldwide -- 2,000 are physicians and their families.
###