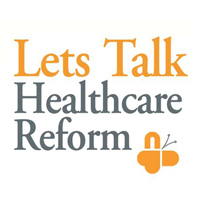 Healthcare reform is not just a policy issue, it's a societal issue
Farmington, CT (Vocus) November 30, 2010
True to its philosophy of honesty and transparency, Nurtur®, the health, wellness, and life company serving employers, plan sponsors, health plans and government programs, will take on the most sensitive topic in healthcare for its fourth and final webinar of 2010. On December 7th, Dan Cave, Nurtur President and CEO, will join Kyle Blumin, Nurtur Health & Wellness Practice Leader, will present Let's Talk Healthcare Reform, a dynamic discussion to look beyond the rhetoric and consider what PPACA really means for plan sponsors.
The changes ushered in by PPACA are forcing everyone to re-evaluate their plans for benefit design and delivery. Some provisions are already taking effect for the 2011 benefit year while others are yet to be defined by legislation. With a focus on prevention, the long-term intent of PPACA seeks to lower costs by improving health status and reducing the need for healthcare services. However, the immediate short-term impact for plan sponsors is a significant increase in healthcare costs at a time when the economy is struggling. What's more, the intense political debate has focused predominantly on healthcare delivery and reimbursement, not the underlying issue of personal accountability for health.
This webinar will offer a fresh, objective perspective to talk about the real elephant in the room and consider sustainable strategies to support greater personal accountability. Attendees will learn steps they can take to evaluate their current benefit plans and get in shape for the future. The live event will take place Tuesday, December 7, at 2:00pm ET. It is offered as a free learning and networking opportunity for benefits managers, consultants and plan administrators.
"Healthcare reform is not just a policy issue, it's a societal issue," said Cave. "Yet the debate around healthcare reform has focused on who pays and how much. We need to shift the conversation to something we can all agree on – as a country, we need to get healthier. As individual healthcare consumers, each of us needs to take greater responsibility for our health. As a leading health and wellness company, we want to share our perspective and encourage others to join us in an on-going open dialog about personal health accountability."
The format of the webinar is structured to allow and encourage back-and-forth analysis. To register, click here.
The Nurtur Journey 2010 webinar series has covered several important and timely topics including the Mental Health Parity Act, integrated health and wellness plan design, and motivational interviewing. For more information, contact Nurtur.
About Nurtur: Nurtur is the health, wellness and life company dedicated to helping people transform their lives with support, encouragement and motivation. The company offers health coaching to help people at all life stages address the life issues that get in the way of health as well as the health issues that complicate living. Nurtur life and health management programs include wellness, disease management (including Back Pain, Depression, Diabetes, Heart Disease and Respiratory Disease), episodic/catastrophic care management, work-life resource and referral, employee assistance and professional training. The company provides services to multi-market segments including employers, plan sponsors, Third-Party Administrators,
commercial health plans and government agencies.
###