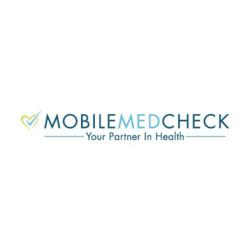 In today's world, people want to take more responsibility for their health by exercising more and eating better
(PRWEB) August 20, 2009
Tustin, California In today's fast-paced world, there are some services that have been all but forgotten: telegrams, milkmen, doctors' house calls. While telegrams and home milk deliveries may be nothing more than fading memories, house calls are making a comeback. Mobile MedCheck (http://www.MobileMedCheck.com), a new company headquartered in Tustin, California, has assembled a nationwide network of board-certified physicians, licensed nurses and highly trained technicians who are bringing state-of-the-art medical testing technology directly to the homes and offices of Americans from coast to coast, enabling them to take control of their health without spending an exorbitant amount to accomplish that goal. And in a 21st-century twist, everything except the actual house call is handled on the Internet. It's all in the interest of giving patients greater control over their own health plus saving them from more costly treatment and potentially life-threatening health problems that may be unknown to them.
"In today's world, people want to take more responsibility for their health by exercising more and eating better," said Sy Zahedi, founder, chairman and CEO of Mobile MedCheck. "Our medical resources throughout the country allow us to supplement those efforts by pulling together a stable of highly qualified healthcare professionals that we can dispatch to any city, big or small, throughout all 50 states."
Clients who visit MobileMedCheck.com can select from 22 tests administered by Mobile MedCheck's professionals - including preventive health screenings, pre-life insurance tests, drug tests, STD tests, and other health screening tests - and refer to an online price list that will enable them to know the cost of those tests before ordering them. After placing their online order, clients are then contacted by e-mail or phone to schedule an in-person appointment for blood or urine sample collection. Following that appointment, the tests are performed by a nationally accredited laboratory, and the results are reviewed by a medical doctor before being provided to the client in a comprehensive, easy-to-understand format. Confidential results which can be accessed only by the client are also available online.
The benefits of this service are numerous:
Prevention. Serious medical conditions such as diabetes, cancer and heart disease can exist without noticeable symptoms for a number of years. Early detection through preventive screening can lead to early treatment, improving survivability and quality of life.
Doctor-patient interaction. If test results indicate a condition that may require treatment, Mobile MedCheck suggests that clients consult with a physician. Providing those results to the doctor will give him vital information at the very first appointment and allow the patient to make the most of his or her time with their doctor.
Affordability. Charges for tests are no higher than the rates negotiated by large insurance carriers. The average test costs $121.
Confidentiality. Only the client has access to the results, and they do not become part of their permanent medical record unless requested.
Convenience. No time is wasted traveling to a doctor's office or sitting in a waiting room.
Mobile MedCheck promises to be especially beneficial for the 47 million people in the United States who do not have health insurance. While they are waiting for President Obama and Congress to implement a plan for affordable, accessible healthcare for all Americans, they can give themselves peace of mind by getting tested for diseases and health issues at very economical costs that are far lower than the premiums on insurance policies with high deductibles. Other prospective clients include people that want to get tested confidentially for such things as drugs, STDs and paternity (DNA), people who are thinking about getting tested for life insurance, people who have insurance with a high deductible and anyone who wants the convenience of getting medical tests in their office or home.
Mobile MedCheck couldn't come at a better time because research has shown that during periods of economic hardship, large numbers of people forgo preventive care. A recent survey of Californians by the California HealthCare Foundation found that 43% of people under 50 said they had postponed care of a chronic health condition because of cost. And a study published last year in the Annals of Internal Medicine estimated that about 25% of uninsured adults had chronic health conditions, such as diabetes or emphysema, but did not receive regular care to ensure the conditions were well-managed.
Mobile MedCheck is the brainchild of Sy Zahedi and an outgrowth of MEDXM, a company that Zahedi founded in 1990 to provide life insurance companies with health screening services for their clients. Zahedi was chairman and CEO of MEDXM, and his experience with business development in the medical industry spans more than 20 years.
"Knowledge of your blood's chemistry is your best defense against degenerative disease," Zahedi explained. "A simple blood test can indicate what is happening long before any symptoms of disease occur. That's important because you have a thousand wishes when you are well but only one when you are sick, and these tests can prevent you from reaching the point of having only one wish. Even a test result that is normal is useful: not only does it help to rule out potential problem areas, it establishes a baseline of normal ranges against which future tests can be monitored. When you understand these tests and the role blood plays in your body, you can keep your test values within normal ranges through diet, exercise, and proper nutrition. And when you visit your physician, a history of laboratory reports that you have kept can often provide the clue to a proper diagnosis and treatment."
Mobile MedCheck is the nation's only company that provides in-home and in-office medical testing services. With its nationwide network of medical resources, it is able to dispatch licensed healthcare professionals to individuals in any city, big or small, throughout all 50 states. Complete information on Mobile MedCheck is available online at http://www.MobileMedCheck.com.
###