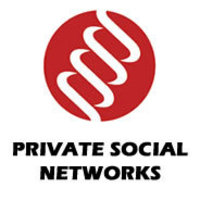 This level of care incorporates all of the key audiences in one area without having to physically come together and enabling the healthcare organization to extend its care beyond the four walls of the hospital.
Dallas, TX (PRWEB) September 28, 2010
Private Social Networks announced today that it has been named to IDC's Innovative Software Companies Under $100 Million to Watch. Private Social Network's HIPAA Compliant social networking solution for healthcare organizations was recognized by IDC for its innovation and creative application of the social networking boom for the healthcare industry.
"We are thrilled with this honor from IDC for the work we are doing to bring safe and secure healthcare communications applications to social networking technology," said Roy Gum, Chief Executive Officer and Founder of Private Social Networks. "Healthcare providers of all sizes are desperately seeking new and innovative ways to connect with patients by leveraging the power of social networking and HIPAA concerns should not limit the benefits to the patients and families."
Private Social Networks brings secure, HIPAA Compliant social networking applications to the fast growing healthcare vertical with functional patient-focused communities that bring together patients and families in a private and protected environment. Private Social Networks also offers a version for medical professionals and hospital staff. The entire interaction takes place in a branded, private and secure environment where the team can discuss treatment options, or interact with colleagues to lend important support to the hospital staff all on a HIPAA Compliant framework.
"We build powerful online communities with the patients and families at the center of the care continuum," said Gum. "With the aging of the Baby Boomer generation – and the rapid growth of Generation Y - our innovative web-based application can keep together with peer-based support and powerful social learning features without the worry of security and privacy issues."
In the secure, HIPAA Compliant, Private Social Networking framework, patients can get key support from family, friends, medical professionals and even requested outside resources. The health provider can update the site and provide trusted and convenient information to the community in real time and monitor the user community to prevent abuses.
Overall, IDC cited that "the private-community approach, with the patient at the center of the Care Continuum , as an visionary and powerful social tool in managing patient care while providing a better overall patient experience and improving patient outcomes."
"This level of care incorporates all of the key audiences in one area without having to physically come together and enabling the healthcare organization to extend its care beyond the four walls of the hospital," Gum said. "The patient receives better quality care and the medical provider enjoys better communication while increasing patient retention and improving patient outcomes. Ultimately, this enables the healthcare organization to grow its brand by creating long-term connections with patients and their families, during hospitalization, recovery, outpatient treatment and ongoing outreach.
IDC's "Innovative Companies Under $100M to Watch" reports are a qualitative evaluation of a set of vendors within a specific market – they are not a stack ranking nor do they represent an exhaustive evaluation of all companies in a segment or a comparative ranking of the companies in the report. IDC solicited entries from vendors of less than $100 million that exemplify specific key trends (selected by analysts) that are driving change in a specific software market. Vendors submitted case studies that exemplified one of the trends used as the basis for the award. These case studies were evaluated individually and independently by related market analysts across several pre-determined criteria. The case studies submitted for review had to demonstrate that the technology was available, able to be implemented, and provided real-world benefits to the customer.
About Private Social Networks
Private Social Networks was founded with the specific mission to create HIPAA Complaint social networking solutions for healthcare organizations.
In 2007, Private Social Networks was launched with the healthcare industry in mind. Nowhere else are organizations in greater need of connecting with people. Hospitalization can be frightening and lonely, and social networks built around healthcare facilities are a break-through means for reducing patient fear and isolation, while providing powerful and lasting connections between the patient and the hospital.
For more information about the company, and its innovative technology, please check out their website at http://www.psn.net.
Media Contact:
Roy Gum
Private Social Networks
Phone: 214-855-5555
Email: roy(dot)gum(at)psn(dot)net
Video: http://www.psn.net/intro
# # #