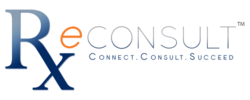 My mission [for RxEconsult] is to improve how healthcare consultants and clients connect so that both parties can succeed.
New York, New York (PRWEB) September 29, 2011
A few years ago, pharmaceutical industry employee and doctor of pharmacy, Omudhome Ogbru, took notice of the difficulty in finding qualified healthcare consultants. On the other hand, friends and colleagues had expressed to him their interest in consulting full-time or part-time. With these two complementary demands as its center, the social network RxEconsult was created.
RxEconsult is a place where healthcare consultants (experts, entrepreneurs) and clients (employers, consumers, knowledge seekers) can connect globally. The result is a unique professional community where clients and consultants can connect, consult, and succeed.
RxEconsult will include standard social network features, like the capability to build a profile, hold an email account, and interact with the community. Members will be able to post videos and documents about themselves or their company. The site will feature a job board, a forum for discussion, and a feed of recent medical news.
In addition to standard social network features, consultants can indicate their availability for new assignments and their assignment type preferences. Members can increase their visibility by creating and submitting articles on healthcare, medications, business, and career topics using an authoring tool. Monographs for recently approved and popular drugs will be available in a document gallery.
Clients that will benefit from RxEconsult will include pharmaceutical companies, recruiters, consulting firms, hospitals, academia, government agencies, medical associations, individuals, and small businesses. Experts will include scientists, doctors, pharmacists, nurses, pharmaceutical industry experts, business consultants, healthcare entrepreneurs, marketing firms, among others.
Membership, job board, and other features are free. During the launch period companies can also advertise for free.
Dr. Ogbru will rely on the feedback of the RxEconsult community to determine what additional features will be added in the future.
About RxEconsult Dr. Ogbru states, "My mission is to improve how healthcare consultants (experts) and clients (employers) connect so that both parties can succeed. I want this community to grow to a rich and diverse global community that will serve as a vital resource for healthcare entrepreneurs, companies, and consumers."
###