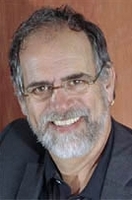 People and organizations, in aggregate, are pretty good at figuring out what they are really being paid to do ... and they do it.
Sausalito, CA (PRWEB) July 18, 2008
Two years after its landmark report on U.S. healthcare, the Commonwealth Fund has released an update. The National Scorecard shows that in most categories, especially access and efficiency, the U.S. system falls far behind other countries, even farther behind than it did two years ago. It's a sobering picture and an astonishing one.
Joe Flower, an international healthcare futurist for over 25 years and CEO of Imagine What If, Inc., is more astonished by what's missing from the public discussion.
"When we notice that we are not getting what we pay for, we need to ask the right questions: 'What, then, are we paying for? What are we paying people to do?'" Flower believes that the shortest route to a sensible answer is to look at what everyone is actually doing. "People and organizations, in aggregate, are pretty good at figuring out what they are really being paid to do ... and they do it."
So, why do we get such poor return for the money? Why does our healthcare give us what we are getting instead of what we want?
"It's got to be the incentives," says Flower, "give people some credit. The system is full of doctors who are penalized for doing what we want them to do and hospitals who don't know how much things cost. No wonder we pay twice as much per person as most other systems!"
"Despite the clamoring for change, both presidential candidates and both parties seem to be proposing only minor adjustments to the current system." Flower can't see how we'll get to where we need to go with incremental improvements and budget trimming.
"The differences are jaw-droppingly vast between our healthcare system and that of other countries. There's a lot of room for structural change and learning from the experience of others. Our leaders really have to take a fresh look at this."
"Fortunately, there are areas in U.S. healthcare where companies and providers are not waiting for government to catch up to the issues," says Flower. "Some organizations are starting to solve problems by challenging the fundamental structure of our healthcare system and the incentives that perpetuate it."
"We can get better faster cheaper healthcare if we're willing to look at the problem differently."
"Right here in the U.S., you can find some parts of healthcare that are working much better than others. If we benchmarked those high-quality, low-cost practices we could save from 10 percent to 30 percent or more of what we now pay."
"This is a new era in information. We now have the tools to ask the right questions of our people and of our data but we have to be ready to hear the answers."
"We've been lost in the wilderness for a long time now," says Flower, "but a few are seeing the way out. Some healthcare organizations are learning to make use of increasing consumer pressures to change their business models and improve the healthcare their companies provide."
"It's not about a need for more money. We can do much more with the money we spend now."
Joe Flower is a frequent keynote speaker and the author of books and hundreds of articles on the future of healthcare. He is a regular columnist for Physician Executive and Hospitals and Health Networks Online. Flower's many clients have included the World Health Organization; governments in North America, Asia, and Europe; and a wide variety of professional associations, pharmaceutical companies, device manufacturers, health plans, physician groups, and hospitals.
# # #