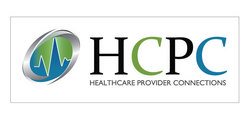 HCPC's goal is to put 60 more unemployed people back to work by the end of the year
Chandler, Arizona (Vocus) September 9, 2010
Growing a business in this economy can seem daunting but one woman has accelerated her business and hired unemployed people from her home office in Chandler, Arizona. Heather Burke, President of Healthcare Provider Connections, hired eight people from five different states to work in various aspects of managed care. The unofficial company motto is to Do Well By Doing Good, which is reflected in her joy about putting hard working professionals back on the job. "HCPC's goal is to put 60 more unemployed people back to work by the end of the year," said Burke.
Working remotely allows for less overhead and increased efficiency. With new technologies such as Skype and other "Cloud" based collaboration tools she's provided the infrastructure for people who traditionally wouldn't have been able to work due to their proximity. With each year the ways of thinking about collaboration and availability has changed. The Internet has become the platform on which to communicate and do business. Burke is able to collaborate with health care professionals that have felt the pressures of the recession. Traditionally health care has been an analog business where people were required to meet face to face and keep records on paper. However with the coming digitization of medical records health care organizations have started to adopt a new way of doing Business Without Borders.
With the ensuing Patient Protection and Affordable Care Act health care providers like Health Care Provider Connections are building new programs that will control costs and help patients get well using preventative care measures.Accountable Care Organizations are being developed now with networks of health systems and physicians who will be paid bonuses based on the patient's quality of care and improvements. Companies will encourage their employees to become more fit and healthy using customized web based applications and Wellness Programs for disease management. Diabetes, Congestive Heart Failure, Asthma, and Depression are just a few of the conditions that lead to rising medical costs for employers. HCPC is a pioneer in their business model that is proven to save employers money and increase quality of life and productivity.
For more information about Managed Care, Wellness Programs, and Accountable Care Organizations contact:
Heather Burke
President
Healthcare Provider Connections
heather(at)hcpcinc(dot)com
http://www.hcpcinc.com
###