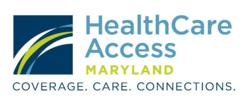 "Challenging economic conditions have resulted in dramatic increases in the newly uninsured and those needing help accessing health care. This campaign with 2-1-1 Maryland will help us reach those most in need." Kathleen Westcoat, President, HCAM
Baltimore, MD (PRWEB) March 27, 2012
HealthCare Access Maryland (HCAM) – HCAMaryland.org - is unveiling today a new outreach campaign in the hopes of reaching Baltimore area citizens in need of medical insurance and/or family planning services. This campaign debut comes on the second day of Supreme Court review of the Patient Protection and Affordable Care Act of 2010 that affects health care for millions of Americans.
HealthCare Access Maryland (formerly Baltimore HealthCare Access), has been helping Baltimore's citizens enroll in public health care coverage and navigate the complex health care system for more than 15 years. Now, the non-profit organization seeks to reach the growing population of uninsured by rolling out a new, advertising and community outreach campaign aimed at educating the citizenry of its vital services and issuing a call to action to reach out for help.
The campaign was funded by the Abell Foundation and is designed to emphasize HCAM's accessibility and cultural competence by communicating that its staff is just a phone call away. A central objective of the grant from the Abell Foundation was to reach Maryland women with news of expanded family planning benefits that went into effect in January 2012 and included access to free birth control and reproductive health care services for women with higher incomes (200% of the Federal Poverty Level) who are under 51 years of age. In addition, the newly-expanded coverage is now available to women with no children, replacing the requirement that only women with children were eligible for publicly-funded family planning services. The campaign is featured in radio ads, print brochures, online advertising and in website content.
"This campaign comes at an important time and is in tandem with both the second anniversary of Supreme Court review of the Affordable Care Act," said Kathleen Westcoat, president of HealthCare Access Maryland. "Challenging economic conditions have resulted in dramatic increases in the number of newly uninsured and those in need of help with access to health care and family planning. This campaign will determine the optimum outreach methods to reach citizens in need, enabling us to reach those in need of our assistance. We are grateful to our campaign partners - the Abell Foundation and United Way of Central Maryland – for sharing our vision for a healthier community," said Westcoat.
HealthCare Access Maryland is partnering with United Way of Central Maryland (http://www.uwcm.org), to provide citizens with access to their free, confidential 2-1-1 Maryland health and human services call center. All campaign materials and radio spots will feature a call to action to "Dial 211" where callers' needs will be assessed and then referred directly to HealthCare Access Maryland staff.
"Helping more people enroll in medical insurance and access health care are important parts of our work in addressing basic needs," said Mark Furst, president and CEO of United Way of Central Maryland. "Highly trained information and referral specialists in our 2-1-1 call center stand ready to assist uninsured Baltimoreans 'get connected' in support of HealthCare Access Maryland's outreach initiative."
HealthCare Access Maryland – HCAMaryland.org- is a Baltimore-based nonprofit organization established to connect residents to insurance and care and to advocate for a more equitable health care system. HCAM's 200 employees work closely with a broad range of community and government agencies and health care insurers to connect citizens to care they need. HCAM connects more than 200,000 citizens each year (1 in every 6 Baltimore City residents) with health care and vital community resources. Specializing in access to health care, HCAM also provides care beyond insurance coverage by connecting clients to whatever vital services necessary to get back on their feet. More information about HCAM and its campaign to reduce the uninsured can be found at HCAMaryland.org.