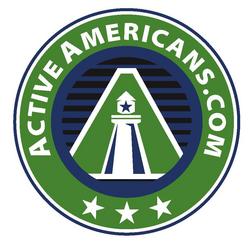 We aren't obligated to any of the companies, products or services that are discussed, reviewed or otherwise featured on the site
Hudson, OH (PRWEB) October 10, 2007
Billed as America's foremost online community for people age 50 and above, ActiveAmericans.com announced its launch today as a dynamic new source of information designed to transform people's lives for the better.
"Our goal is to make important life resources available for people age 50 and above by providing unbiased and relevant information about issues affecting them daily," said Scott Haycraft, founder and CEO.
"ActiveAmericans.com will provide them with resources and innovative solutions about health care, finances, lifestyles, legal issues, life stages, family relations and more."
The site also provides key information on important topics such as long-term care (LTC) insurance, annuities, investments, scams, fraud, retirement, adult living, dating, community services, Medicare and Social Security.
ActiveAmericans.com features independent information about issues that matter most to "baby boomers and beyond," Haycraft said. An ever-expanding archive of updated articles, columns and reports will keep readers informed and entertained.
"We aren't obligated to any of the companies, products or services that are discussed, reviewed or otherwise featured on the site," said Haycraft. "We will be independent unbiased and courageous in the pursuit of the information we present. Our focus is on relationships with our members, not on transactions, and we do not exist to sell insurance or any other products."
"To our members, we are not a lobbying firm, nor do we employ or otherwise receive services from lobbyists," he said. "We are member-driven, member-centric and, in a sense, member-owned."
Basic access to most of the site content is free. There are also premium memberships that begin at just $9.95 a year, which provide corresponding levels of benefits. All registered members, free or paid, qualify for reward giveaways designed to recognize people just for using the site each month. "It's our 'learn and earn' philosophy," said Haycraft. "You'll learn and benefit from our many articles and resources, while earning reward points that qualify you for valuable prize giveaways.
Haycraft said that the site's five Founding Principles truly set it apart. In addition to providing independent, unbiased information, ActiveAmericans.com offers its unique "Never, Ever, Ever Guarantee." The site pledges to never sell members' personal, private information for any reason. And, Haycraft said, the site will emphasize fun, exemplified by the rewards program.
Underlying the Founding Principles is the ActiveAmericans Community Promise. "Through our charitable organization, the ActiveAmericans Community Foundation, we will reinvest and donate up to 75 percent of membership revenue into local communities across America," said Haycraft. "These investments will provide funding for meals, health care, prescription drug assistance, housing, transportation, continuing education, senior centers, personal mobility scooters, and needs-based grants. We intend to give back, and we'll be free of influence from special interests of any kind."
For a complete list of features and more information, visit the website at http://www.ActiveAmericans.com.
###