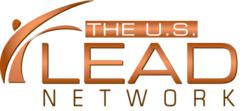 The country's leading healthcare internet marketing firm is now offering 15% off the first 3 months of service!
Phoenix, AZ (PRWEB) June 06, 2013
Award Winning healthcare internet marketing firm, US Lead Network, is now offering 15% off the first three months of service. The firm specializes in medical and dental practices seeking to increase their patient acquisition off the internet. For more information, call toll free (877) 791-6466.
The US Lead Network was started by a spine doctor who gained 80% of his pain management patients on the web. The company uses over ten ethical techniques to gain patient leads for clients ranging from dentistry to weight loss, plastic surgery, orthopedic surgery, pain management, chiropractic, fertility centers, podiatry, workers compensation and many more.
"The first step with practices is to make sure their website passes our ten point inspection for success. Once we optimize it fully, then we implement 10 internet marketing techniques, all of which increase traffic and phone calls to the practice. The ROI is incredible, and all of our clients are on the first pages of the major search engines within 3 months," says David Greene, MD, MBA and CEO of the company.
For a limited time, new clients receive 15% off the first three months of service. Last year alone, US Lead Network published over 400 press releases. The CEO, Dr. Greene, was recently named a Top 20 author on the country's leading article database, EzineArticles.com. Over 475,000 authors contribute to the site.
The past 5 clients for US Lead have achieved over 30 first page rankings for competitive keywords within three to six months on all search engines. When it comes to dental internet marketing and medical SEO services, US Lead Network represents the premier firm with hands on customer service.
Those interested should call (877) 791-6466 for more information.