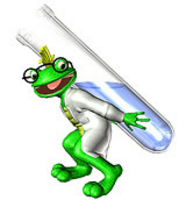 personal networking is even more important. Networking through the web can be a start, but nothing replaces picking up the phone or setting up a face-to-face meeting if you want to make an impression.
Marysville, WA (Vocus) November 24, 2009
Health care employment continued growing in October despite the shedding of jobs in most other areas during the U.S. recession - almost 600,000 jobs have been added since its start, according to the Bureau of Labor Statistics. They also said 29,000 more people were employed in October than in September. Despite that, there was troubling news in October on the health care layoff front, as it seemed like hospital systems were running out of ways to say "we're not firing doctors and nurses, just administrators."
As in the past few months, the trend of closing specialty clinics and medical centers continued through October; psychiatric care centers in North Dakota and Utah and a clinic serving American Indians in California announced service cuts. A hospital in New Jersey said they would eliminate "some" nurses when they cut 19 positions. And, perhaps most troubling, the economy has affected Planned Parenthood, often the only source for women in need of reproductive health care; in Indianapolis, 25 jobs were lost and five clinics were closed.
October was also a difficult month for several device companies; EnteroMedics, Inc., was forced to cut their work force by 40 percent after an anti-obesity medical device failed its clinical trial (The Business Journal), and LCA-Vision, Inc., a provider of laser vision correction services, will be closing ten offices and laying off 15 percent of their workforce (The Cincinnati Enquirer). Also, at least two health care systems have put into action plans to outsource their IT services, saving money by laying off those employees.
Despite the layoffs in health care and the addition of nearly 30,000 new jobs, it seems as though applicants have not changed their job search activities much in the past few months. With the exception of California job seekers, who backed off their searching by about one percent from September to October, the number of job seekers in general remained the same. More of those applicants are looking for sales jobs - an increase of 1.7 percent - but overall numbers are flat. Numbers are also relatively unchanged in the number of posted jobs - Massachusetts companies posted 2.3 percent more jobs in October than September, and California was also up more than one percent. New Jersey companies slowed their posting by 1.1 percent. Beyond that, though, there was little change in posted job numbers.
Not so much for active candidate searches, though. Change from September to October swung wildly when it came to the activities of companies trying to find people to fill positions. Eight states had significant increases - New Jersey was on top with a jump of 9.2 percent, and four other states were up more than two percent. Five states balanced the scale by going in the other direction - Massachusetts companies searched 11.2 percent less than in September, New York was down 8.2 percent, and three more states also slowed by two percent or more.
"For many years we've stressed networking as one of the most important ways to find a new position," said Dr. Frank Heasley, president and CEO of MedZilla.com, the internet's most established source for health care and pharmaceutical job postings. "Niche internet career sites, MedZilla, for example, are an important resource and must be included in any job search. However, most new positions are found through networking with people you know, not through recruiters, newspaper ads or social networking sites. You should never attempt to replace personal interactions with technology."
Professionals lacking professional connections could find themselves increasingly overlooked when hiring managers depend upon their colleagues to find candidates they can trust. This is somewhat reflected in the increase of what the Bureau of Labor Statistics calls "discouraged workers" - the number has jumped by more than 300,000 since October of 2008. The BLS notes that discouraged workers include individuals who think no work is available, lack schooling or training, or feel they were discriminated against. What that number does not include, though, is candidates who are voluntarily attempting to take a different direction in their careers. With the dearth of management positions available, laid-off middle managers attempting to find jobs in the technical fields where they got their start are being told no when all they want is a job - any job. "For those candidates," Dr. Heasley said, "personal networking is even more important. Networking through the web can be a start, but nothing replaces picking up the phone or setting up a face-to-face meeting if you want to make an impression."
About MedZilla.com:
Established in mid-1994, MedZilla is the original and leading web site to serve career and hiring needs for professionals and employers in biotechnology, pharmaceuticals, medicine, science and healthcare. The MedZilla jobs database contains about 7,500 open positions. The resume database currently contains over 285,000 resumes with 16,800 less than three months old. These resources have been characterized as the largest, most comprehensive databases of their kind on the web in the industries served.
Medzilla® is a Registered Trademark owned by Medzilla Inc. Copyright ©2009, MedZilla, Inc. Permission is granted to reproduce and distribute this text in its entirety, and if electronically, with a link to the URL http://www.medzilla.com. For permission to quote from or reproduce any portion of this message, please contact MedZilla, Inc. at press(at)medzilla(dot)com.
###