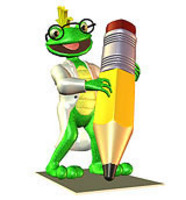 This kind of change tells us that qualified candidates are still highly sought-after
Marysville, WA (Vocus) February 19, 2010
January was something of a confusing month in terms of the employment situation. Overall, the Bureau of Labor Statistics found that the U.S. unemployment rate dropped to 9.7 percent, although outplacement consultants Challenger, Gray & Christmas reported a five-month high in job cuts of employees on full-time payrolls. Of those 71,000-plus layoff announcements, about 8,100 were in the pharmaceutical industry. However, health care gained another 15,000 jobs – trending lower than in 2009.
Though the 8,000-plus jobs lost in pharmaceuticals seems high, it pales in comparison to January 2009, when more than 22,000 jobs were lost in that field. Most of the job cut announcements in January 2010 came from AstraZeneca, who announced plans to cut 8,000 of their employees worldwide while outsourcing more research and development (timesonline.co.uk, 1/29/10). Also, GlaxoSmithKline employees have reason to worry, as that company is looking to save hundreds of millions of dollars – likely by laying off up to 4,000 people – although no official announcements have been made yet (themanufacturer.com, 2/8/10). On a somewhat positive note, although Pfizer also said they will have to eliminate some jobs by March, the number is likely to be smaller than the 230 originally filed with the state of Pennsylvania (delcotimes.com, 1/15/10).
Part of the difficulty facing the pharmaceutical industry is that patients, not doctors, are making the final decisions on what drugs they are taking – when possible, that is. If several drugs are available, the economic situation dictates that most patients will choose the less expensive drug first (minyanville.com, 1/21/10). Combining that with the fact that doctors are seeing more and more patients and have less and less time for pharmaceutical sales representatives who have had to change their methods anyway due to PhRMA rule changes means that it has become much, much harder to get commitments from physicians. Some companies, such as Eli Lilly, have begun sending only a single sales representative to a doctor's office, instead of several throughout the month, and finding out what the doctors need instead of pushing specific drugs (indystar.com, 1/17/10).
"With the kind of cuts that are still to come from the big drug makers, it becomes more important than ever for those both employed and out-of-work to make sure their resumes are being seen by the right people," said Dr. Frank Heasley, president and CEO of MedZilla.com, the internet's most established source for pharmaceutical and health care job postings and information. "The recent purchase of HotJobs by Monster is likely to yield fewer results to job seekers searching haphazardly, as we have seen in the past. Focused career sites like MedZilla continue to be a way for companies to pre-screen resumes, making sure the applicants are engaged in smarter job searches that definitely include as much networking as possible."
Job seekers in general, however, have not made many changes in their search activities in the past month. Only three states – three of the biggest in terms of medical and pharmaceutical employment: California, New Jersey, and Massachusetts – saw significant increases in the number of people actively looking for new jobs. There was also a 3.5 percent drop in the number of people searching for sales representative positions, while companies posting new jobs posted 1.5 percent fewer of those in January. Companies based in Massachusetts and New Jersey did increase the number of postings by more than two percent apiece – mostly in Business Development and Operations areas – while no other states showed significant change.
The real changes in January, however, were in the way companies actively sought qualified applicants. Nine states had large jumps in how many job searches were done by companies; California led the way with a 12.9 percent increase, and three more states had increases of more than five percent. Only companies in Pennsylvania (down 7.2 percent), Ohio (down two percent), and North Carolina (down 1.4 percent) significantly reduced the number of candidates they searched for. "This kind of change tells us that qualified candidates are still highly sought-after," said Dr. Heasley. "Because the job postings haven't risen at the same rate, though, it probably means that companies are favoring a more proactive approach toward recruiting candidates who are difficult to find and have posted resumes, but aren't necessarily responding to job advertising."
About MedZilla.com:
Established in mid-1994, MedZilla is the original and leading web site to serve career and hiring needs for professionals and employers in biotechnology, pharmaceuticals, medicine, science and healthcare. The MedZilla jobs database contains about 7,500 open positions. The resume database currently contains over 285,000 resumes with 16,800 less than three months old. These resources have been characterized as the largest, most comprehensive databases of their kind on the web in the industries served.
Medzilla® is a Registered Trademark owned by Medzilla Inc. Copyright ©2010, MedZilla, Inc. Permission is granted to reproduce and distribute this text in its entirety, and if electronically, with a link to the URL http://www.medzilla.com. For permission to quote from or reproduce any portion of this message, please contact MedZilla, Inc. at press(at)medzilla(dot)com
Press Inquiries
Contact: MedZilla, Inc.
Phone: (360) 657-5681
press(at)medzilla(dot)com
###