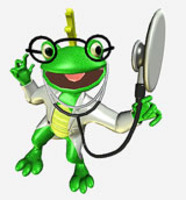 It's encouraging to see companies looking for new sales representatives
Marysville, WA (Vocus) March 16, 2010
Even as the United States unemployment rate remained unchanged in February, health care continued to add jobs, with growth of more than 20,000, according to the Bureau of Labor Statistics. However, the month was not so kind to pharmaceutical companies: according to outplacement research firm Challenger, Gray & Christmas, the industry announced more layoffs than any other, primarily due to Merck & Co.'s acquisition of Schering-Plough. But even in the difficult pharmaceutical field, layoffs overall were down by about 17 percent compared to the first two months of 2009. There was more good news in February as well; Challenger, Gray & Christmas said planned job cuts across all industries were down by 41 percent, to their lowest level since 2006.
Despite overall job growth in health care, some hospital systems were forced to continue cutting jobs in an effort to make ends meet. In Mississippi, River Oaks Hospital reportedly eliminated about 30 people in clerical and administrative positions (clarionledger.com, 2/27/10). The same hospital system placed several employees on leave in late 2008 in an attempt to save money. But the biggest layoff news continued to come from the pharmaceutical industry, as Merck said that, by the end of 2010, they plan to reduce their worldwide workforce by 15 percent even as many of the medicines made both by Merck and new acquisition Schering-Plough continue to bring in more revenue for the company (rttnews.com, 2/16/10). There were, however, isolated bright spots for the industry, such as in Louisville, Ky., where a pharmaceutical startup, Bio Pharma Logistics, is expected to hire more than two dozen employees (bizjournals.com, 2/23/10).
According to research by MedZilla.com, the leading online source for job postings in pharmaceuticals, biotechnology, and health care, most new jobs being posted are in Pennsylvania, where companies have added almost 1.5 percent more jobs to the boards over the previous month. No state showed a significant falloff in postings. Interestingly, the posted jobs were often added in sales, support, research, and medical education, and as for the sales jobs, companies actively seeking new employees did increase their search efforts by more than 1.5 percent in that area. "It's encouraging to see companies looking for new sales representatives," said Dr. Frank Heasley, CEO of MedZilla. "Given how many reps were laid off in the past two years -- especially the highly-skilled ones -- even a tiny upswing can be seen as excellent news." MedZilla also reported increases in candidate searches for nurses -- up more than five percent.
The candidate search information was very encouraging for job seekers in Georgia, where companies increased their search efforts by more than ten percent. Several others were up by 2.5 to 3.5 percent. On the other end of the spectrum, though, were Massachusetts, California, and New Jersey -- where Merck is headquartered -- where searches dropped by four to five percent overall. And activity by job seekers themselves remained flat, as it has for several months.
"As companies begin hiring again, it becomes more important than ever for job seekers to make sure their information is up to date," said John Burkhardt, MedZilla's Operations Director. He recommended checking resumes, job boards, and even social networking sites to ensure they had the most recent information. "With so many qualified candidates, it's a major mistake to ignore the possible consequences of what you've been doing in your spare time. And despite what you may think, if you're getting an interview, they're going to check your Facebook." In January, PCWorld.com spoke to a major job board whose research indicated more than half of employers check social networking sites, and about 40 percent had declined to hire an applicant because of what they found about him or her. The biggest culprits were indiscreet comments and provocative images. "It sounds silly, but if it's not something you could show your grandmother, it's not something you should be posting, especially if you're looking for a new job."
About MedZilla.com:
Established in mid-1994, MedZilla is the original and leading web site to serve career and hiring needs for professionals and employers in biotechnology, pharmaceuticals, medicine, science and healthcare. The MedZilla jobs database contains about 7,500 open positions. The resume database currently contains over 285,000 resumes with 16,800 less than three months old. These resources have been characterized as the largest, most comprehensive databases of their kind on the web in the industries served.
Medzilla® is a Registered Trademark owned by Medzilla Inc. Copyright ©2010, MedZilla, Inc. Permission is granted to reproduce and distribute this text in its entirety, and if electronically, with a link to the URL http://www.medzilla.com. For permission to quote from or reproduce any portion of this message, please contact MedZilla, Inc. at press(at)medzilla(dot)com
Press Inquiries
Contact: MedZilla, Inc.
Phone: (360) 657-5681
press(at)medzilla(dot)com
###