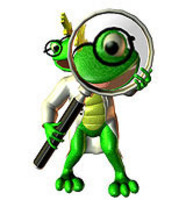 Given the low layoff numbers across pharmaceuticals, biotechnology, and health care, however, that isn't a surprise.
Marysville, WA (Vocus) April 15, 2010
If the absence of bad news can be considered good news, then it is good news indeed that the pharmaceutical industry only reported 308 job losses in March. That information from outplacement research firm Challenger, Gray & Christmas, combined with an increase of 27,000 jobs in health care (and 631,000 since the recession began in December 2007), gave job seekers hope heading into the second quarter of 2010. The U.S. Bureau of Labor Statistics also reported that the country's unemployment rate held steady at 9.7 percent for the second month in a row.
Many market analysts surveyed by the Associated Press indicated their belief that the U.S. job market is finally turning a corner, and research from MedZilla.com, the internet's leading source for pharmaceutical, biotechnology, and health care job information, seems to be bearing that up. In several states, significant monthly increases were made in candidate searches by companies. The highest jump was in Texas -- almost eight percent -- and five more states plus the United Kingdom all went up by more than two percent. The largest drop was in Georgia -- almost six percent. Of the candidates being sought, more than six percent are likely to be for research positions.
The largest geographical increase in job postings took place in Massachusetts, which saw almost 3.5 percent more jobs on job boards in March. Of those, almost five percent were in primary care, supporting the BLS's numbers on health care; another 4.6 percent were in product development. "We did find that job seekers didn't change their behavior much in March," said Dr. Frank Heasley, CEO of MedZilla. "Given the low layoff numbers across pharmaceuticals, biotechnology, and health care, however, that isn't a surprise."
Another factor in the nearly-negligible change in job searches by job seekers may be that so many companies have left positions unfilled for so long, leading the job seekers to focus on alternate methods of gaining employment. For example, Genentech in San Francisco, Calif., has had 600 openings for the past few years (bizjournals.com, 3/26/10). "If the economy has truly turned the corner," said John Burkhardt, MedZilla's Operations Director, "then networking becomes more important than ever, especially if you're trying to get a better job, move to a new company, or secure a promotion." Despite that, though, new jobs may be hitting the boards soon -- in Ontario, Canada, the 2010 budget specifically earmarks dollars for biotechnology (pharmaceutical-jobs.net), and there are the aforementioned positions still open at Genentech.
News was not all good, though; several hospitals and heath systems announced layoffs in March. They included Sisters of Mercy Health System in the midwest, forced to cut more than 225 jobs and close 288 open positions (stltoday.com, 3/26/10), and the Seton Family of Hospitals in Austin, Texas, citing the familiar call of patients who are uninsured or unable to pay as they announced 150 job cuts (statesman.com, 3/18/10). Over the past year, many health systems have been forced to cut administrative or support positions in an effort to both keep their doors open and ensure that quality care can be provided by doctors and nurses. "Given that President Obama and Congress passed health care reform bills in March, we're hoping to see fewer layoffs as the future of US healthcare becomes better understood," said Dr. Heasley. "However, because the bill's main provisions for covering the uninsured take effect for the most part in 2014 (csmonitor.com, 3/20/10), I don't think it will directly affect job growth or layoffs one way or the other."
# # #