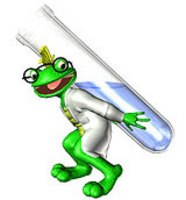 The news was relatively good last month
Marysville, WA (Vocus) May 18, 2010
Despite the U.S. unemployment rate edging higher for the first time in three months -- up to 9.9 percent -- health care employment continues to be a growth industry in the U.S., adding 20,000 jobs -- 6,000 of them in hospitals -- in April. The unemployment rate in health care has edged up to five percent, from 4.6, over the course of the past year, but outplacement research firm Challenger, Gray & Christmas reported that job cuts across all industries were down 43 percent from March to April, the lowest they have been in more than three years. They also noted that more than 1,000 jobs in pharmaceuticals were cut in April.
"The news was relatively good last month," said John Burkhardt, Director of Operations at MedZilla.com, the internet's most established source for health care, pharmaceutical, and biotechnology job postings. "Whenever layoff numbers are down, people breathe a sigh of relief and become a little more comfortable. Those who seek employment worry less, and those already employed and looking for a change tend to back off, hoping things will get better at their existing jobs." MedZilla's numbers for April backed that up -- no state's job seekers significantly changed their search behaviors, either positively or negatively. "That could of course be because we didn't see companies in any states or Canadian provinces change the number of job postings they had online," Mr. Burkhardt added.
Where the numbers did oscillate wildly, however, was in the number of applicants actively sought by companies. Floridian employers increased their candidate searches by almost 14 percent in April, and six other states also showed significant increases -- two percent or more. Additionally, only four states showed drops in candidate searches -- New Jersey companies backed off by almost 7.5 percent, Texas companies by almost six. But the truly surprising numbers were in the types of candidates being sought. "For the first time in several months, we've seen a huge jump in the amount of sales representatives being sought," said Del Johnston, MedZilla's Client Relations Manager. "The seven percent rise is the largest in several months."
Though health care employment news is generally good, layoffs did continue in the industry. There were two major layoffs reported in April, the first coming from St. Vincent's Hospital in Manhattan, who eliminated most of their services and put more than 3,500 out of work, with another 1,300 projected as the group that runs the city's hospitals tries to cover a $1 billion budget deficit (wsj.com, 4/29/10). Meanwhile, Jackson Memorial Hospital in Miami sent more than 500 layoff notices in April (cbs4.com, 4/14/10). "That one was surprising," Mr. Johnston said. "For several months we've been wondering when hospitals are going to have to start cutting doctors and nurses; Jackson laid off 155 people affiliated with the union that represents those positions."
Even with those layoffs and a handful of small, targeted cuts, employment indicators in North America continued to show promise. Multiple news sources, including Ziff-Davis (eweek.com, 4/29/10), Chicago Tribune (5/2/10), and metronews.ca (5/3/10) have all reported that companies are beginning to hire back employees they were forced to cut, and metronews even said that nearly 40 percent of workers laid off in the past three months were able to find new jobs making at least as much as they took home before they were let go. Additionally, investors have begun putting money into biotechnology again, although very selectively for now (bioworld, 4/22/10). "Indicators are perhaps more important than raw numbers," Mr. Burkhardt said. "Of course we like to see more jobs being posted -- and the candidate search numbers last month were very encouraging -- but the health care industry, even though it's resisted the recession better than most others, is still dependent upon the economy as a whole. If people are being rehired and investors are spending money, that means more than just jobs. It could mean a turnaround is in the future, and that's news that everyone -- employed or not -- can appreciate."
*************************************************************************
About MedZilla.com:
Established in mid-1994, MedZilla is the original and leading web site to serve career and hiring needs for professionals and employers in biotechnology, pharmaceuticals, medicine, science and healthcare. The MedZilla jobs database contains about 7,500 open positions. The resume database currently contains over 285,000 resumes with 16,800 less than three months old. These resources have been characterized as the largest, most comprehensive databases of their kind on the web in the industries served.
Medzilla® is a Registered Trademark owned by Medzilla Inc. Copyright ©2010, MedZilla, Inc. Permission is granted to reproduce and distribute this text in its entirety, and if electronically, with a link to the URL http://www.medzilla.com. For permission to quote from or reproduce any portion of this message, please contact MedZilla, Inc. at press(at)medzilla(dot)com
Press Inquiries
Contact: MedZilla, Inc.
Phone: (360) 657-5681
press(at)medzilla(dot)com
###