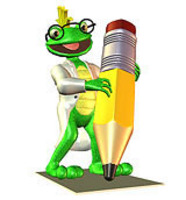 One very positive note is that, in May, pharmaceutical sales postings were up by more than five percent
Marysville, WA (Vocus) June 8, 2010
May 2010 was the slowest month in health care job creation in two years, according to the U.S. Bureau of Labor Statistics and MedZilla.com, the internet's most established source for health care, pharmaceutical, and biotechnology job information. Although the average number of jobs created remains at 20,000 monthly, only 8,000 new jobs were added in May. The overall unemployment rate, though, dropped back to 9.7 percent. Meanwhile, outplacement research firm Challenger, Gray & Christmas noted there were 65 percent fewer layoffs in May of 2010 than 2009, but that of those cut, almost 7,000 worked in pharmaceuticals.
"One very positive note is that, in May, pharmaceutical sales postings were up by more than five percent," said John Burkhardt, Director of Operations at MedZilla. "Also, searches by companies seeking new sales reps rose by more than two percent. Given the relative paucity of sales jobs during the U.S. recession of the past few years, and the rate at which sales jobs were cut, the fact that these numbers are up two months in a row is very good news." In addition to the 2.5 percent increase in searches for sales representatives, writers were also sought almost four percent more in May than April, which could indicate that research is about to be published or new policies and procedures need to be documented. The greatest geographic increase in job searches by companies was in New Jersey -- 5.5 percent -- with four other states rising by more than two percent. Only Florida and Texas showed significant drops in applicant searches, with Florida falling by almost ten percent.
The most surprising change in job postings -- at least on the surface -- occurred in primary care and support, with an increase of more than 14 percent in jobs posted. However, the recession and fears over jumps in the cost of doing business due to health care reform has led to jobs being left open after employees have moved on or been downsized (amednews.com, 5/28/10). Some of those open positions are in nursing, traditionally seen as one of the best careers for recent college graduates, but hiring freezes have forced medical facilities who may very much need new nurses to send applicants on their way with nothing more than a polite e-mail (abcnews.com, 5/24/10).
Only one major layoff related to health care was announced in the U.S. in May, and it came from pharmaceutical giant Pfizer, which plans to close eight plants and cut 6,000 jobs over the next five years (nj.com, 5/18/10). However, Scottish hospital NHS Lothian announced they would likely be forced to cut 2,000 jobs over the next two years, mostly by attrition (news.bbc.co.uk, 5/21/10). There were also three major acquisitions reported in May, all of which could lead to job losses at some point in the future. "The likeliest will be Abbott's purchase of Piramal Healthcare, an Indian company (nytimes.com, 5/21/10)," said Del Johnston, MedZilla's Client Relations Specialist. "Big pharma has announced a lot of layoffs over the past two years, and with a move like this, they could very well save a lot of money by eliminating jobs." The other two mergers announced in May were Gentiva of Atlanta's purchase of the Dallas hospice firm Odyssey HealthCare (fiercehealthcare.com, 5/26/10) and Pennsylvania-based Universal Health Service's purchase of Psychiatric Solutions (marketwatch.com, 5/17/10).
Even taking layoffs and hiring freezes into account, health care remains one of the industries most likely to continue growing over the next ten years. The U.S. Labor Department's "Occupational Outlook Handbook" noted that jobs in health care took up 11 of the top 20 slots when it came to job growth (wsj.com, 5/26/10). Some of those jobs will come from various IT departments at hospitals, health systems, and physician's offices as technology plays an ever-greater role in medicine (ihealthbeat.com, 5/26/10). "Every now and then you'll see a story on TV about a doctor who diagnoses patients over the internet," Burkhardt said. "That's the showy use of technology. What we're expecting is an increase in data-related jobs -- database construction and administration, data entry, and the like. As cool as it is to tweet your doctor, most people feel better actually seeing him or her in person." Some health care pundits suggest that technology's greatest achievement in health care will be increasing wellness (nytimes.com, 5/23/10).
"What this means, basically, is that health care jobs could be opened up to applicants who never thought they'd be working for a doctor's office or an insurance company," said Burkhardt. "While increased employment is good for everyone, it does mean that people seeking health care jobs now will need to keep up not only with their medical fields of expertise but also the technology being used to improve -- and, occasionally, replace -- patient care."
About MedZilla.com:
Established in mid-1994, MedZilla is the original and leading web site to serve career and hiring needs for professionals and employers in biotechnology, pharmaceuticals, medicine, science and healthcare. The MedZilla jobs database contains about 7,500 open positions. The resume database currently contains over 285,000 resumes with 16,800 less than three months old. These resources have been characterized as the largest, most comprehensive databases of their kind on the web in the industries served.
Medzilla® is a Registered Trademark owned by Medzilla Inc. Copyright ©2010, MedZilla, Inc. Permission is granted to reproduce and distribute this text in its entirety, and if electronically, with a link to the URL http://www.medzilla.com. For permission to quote from or reproduce any portion of this message, please contact MedZilla, Inc. at press(at)medzilla(dot)com
Press Inquiries
Contact: MedZilla, Inc.
Phone: (360) 657-5681
press(at)medzilla(dot)com
# # #