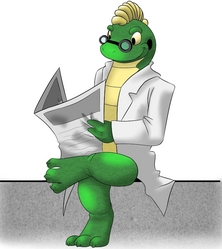 the pace of downsizing has slowed significantly from a year ago
Marysville, WA (Vocus) July 15, 2010
Traditionally known as the one recession-proof industry, the health care job market has begun to slow in recent months. According to the U.S. Bureau of Labor Statistics, only 9,000 new jobs were created in health care in June -- up 1,000 from May but still well below the 2009 monthly average. The U.S. unemployment rate did drop in June, down to 9.5 percent, while a total of about 83,000 people were hired last month. Outplacement research firm Challenger, Gray & Christmas reported that "the pace of downsizing has slowed significantly from a year ago," although last month the number of layoffs edged up by 1.4 percent.
"Technology in health care may drive the next wave of hires," said John Burkhardt, Director of Operations at MedZilla.com, the internet's most established source for health care, pharmaceutical, and biotechnology job postings. "Last month, the number of job postings in health care IT was up by 4.5 percent." Consulting firm Accenture reported that, in a recent survey about the use of cloud computing, about 32 percent of health care respondents said they were already using the cloud to store data, while 73 percent of respondents said they would be moving to the cloud in the near future. An Accenture analyst cited lower costs as the primary reason for the move (InformationWeek.com, 6/21/10). "With the move to cloud computing, new experts will be needed both to administer the system and convert computer and paper records to digital," Burkhardt said.
According to MedZilla, postings for sales jobs and customer support positions were up more than 4.5 percent and 6.5 percent in June, respectively. As for companies actively seeking new employees, many states saw increases over the past month -- Nevada companies searched 5.1 percent more than in May, while Indiana and Pennsylvania were both up more than three percent and three other states were up by more than one percent. Only Florida and New York saw decreases of more than one percent in candidate search activity. Additionally, for the first time in many months, two states saw significant changes in job search activity by qualified applicants -- New Yorkers searched almost 1.5 percent more in June, and Californians 1.1 percent less.
The biggest layoff news in June came from the West Penn Allegheny Health System, which announced they would be eliminating 1,500 jobs by January 2011, most of them at the system's Bloomfield campus, due to revenue issues (post-gazette.com, 6/30/10). Also, several mergers were announced in June: in Missouri, Sisters of Mercy will sell their health insurance assets to Coventry (stltoday.com, 7/1/10), and in central Florida, Florida Hospital and Bert Fish Medical Center will merge (news-journalonline.com, 6/20/10). But some of the strangest news by far came from Great Britain, where medical practitioner jobs are going unfilled while National Health System (NHS) hospitals recruit non-practicing support staff, a practice that has drawn criticism (dailymail.co.uk, 6/28/10). "Leaving positions unfilled is nothing new," said Del Johnston, MedZilla's Client Relations Specialist, "and I'm sure the British hospitals have their reasons for hiring the way they are, but it's easy to see why doctors are concerned that citizens of the United Kingdom might have trouble getting the care they need." Meanwhile, Leeds Partnerships NHS Foundation Trust, which works primarily in mental health and learning disability services, announced the elimination of 300 jobs in 2011 (yorkshirepost.co.uk, 6/21/10).
Good news for job seekers could be found in California and Virginia. In the Fresno area, a grant of almost $3 million will be used to train and place health care job seekers in the California central valley region (centralvalleybusinesstimes.com, 6/29/10), and $5 million went to five community colleges in southwestern Virginia to, among other things, train new employees in electronic health records technology (tricities.com, 6/29/10). And, in Alaska, the health care sector remains the state's fastest-growing industry, adding 29,000 jobs from 2000-2007 (alaskajournal.com, 7/2/10). The population of Alaska is under 700,000, according to the U.S. Census Bureau.
One concern for job seekers, especially those who have been unemployed for several months, is the new trend of not hiring individuals who are unemployed (jobjournal.com, 6/20/10). "Even though many unemployed people lost their jobs because of the economy, some companies are still treating people who have been out of work as second-class job seekers," said Burkhardt. "Networking before you need it helps allay those circumstances because you'll already have your contacts in place, but the fact remains that it's getting harder to find a job if you don't already have one." He suggested joining professional organizations to assist in the networking process.
About MedZilla.com:
Established in mid-1994, MedZilla is the original and leading web site to serve career and hiring needs for professionals and employers in biotechnology, pharmaceuticals, medicine, science and healthcare. The MedZilla jobs database contains about 7,500 open positions. The resume database currently contains over 285,000 resumes with 16,800 less than three months old. These resources have been characterized as the largest, most comprehensive databases of their kind on the web in the industries served.
Medzilla® is a Registered Trademark owned by Medzilla Inc. Copyright ©2010, MedZilla, Inc. Permission is granted to reproduce and distribute this text in its entirety, and if electronically, with a link to the URL http://www.medzilla.com. For permission to quote from or reproduce any portion of this message, please contact MedZilla, Inc. at press(at)medzilla(dot)com
Press Inquiries
Contact: MedZilla, Inc.
Phone: (360) 657-5681
press(at)medzilla(dot)com
###