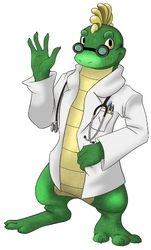 Job search numbers stayed pretty flat, as they've been doing for the past year or so
Marysville, WA (Vocus) September 16, 2010
When big media reports on job losses come fast and furious, sometimes even no news is good news, and sometimes, even the bad news doesn't tell the whole story. According to the U.S. Bureau of Labor Statistics, 28,000 new jobs were created in health care, while the unemployment rate remained relatively steady (9.6 percent). Only about 54,000 jobs were lost in the country. Meanwhile, outplacement research firm Challenger, Gray & Christmas noted that planned job cuts in August were just under 35,000, the lowest monthly total in ten years.
"Job search numbers stayed pretty flat, as they've been doing for the past year or so," said John Burkhardt, Director of Operations for MedZilla.com, the internet's most established source for medical, pharmaceutical, and biotechnology job postings. "We believe that's because the saturation point has been reached in the medical job search market – that is, people who are going to look for jobs are already looking for jobs, and have been for some time, even as casual users of the site." Job seekers in August would have done well to look in Massachusetts, where companies increased their job postings by 2.4 percent from July. New Jersey and California also had small but significant gains. "The real change, though, was in candidate searches," Burkhardt said. "Companies were mostly looking for nursing applicants – up six percent from July." Active searches increased among companies in California and Maryland (more than four percent), New York (3.3 percent), and several other states as well including Washington, South Carolina, and New Jersey.
"Though our numbers don't reflect it yet, the coming trend in health care hiring appears to be in the implementation and use of EHR systems," said Del Johnston, MedZilla's Client Relations Specialist. EHR, which stands for Electronic Health Records, is specifically enumerated in the 2009 stimulus bill, with millions of dollars earmarked to have EHR in place by 2014, the year in which the health care reform bill will also be in full effect (washingtonpost.com, 8/30/10). However, some criticize the speed with which the government is moving, saying that the standards they have set cannot currently be met by anyone yet (usnews.com, 8/27/10).
The other major hiring trend, Johnston added, is in specialties catering to the rapidly-increasing population of older people, both in the U.S. and abroad. "It's not sexy," he said, "but as our parents and grandparents age, they often have different care needs than people in their 30s and 40s. The jobs are there, and they're going unfilled." Some companies have had difficulty finding applicants – especially nurses – who want to go into home care for the elderly and infirm (journaltimes.com, 8/10/10). Those who do work in elder care specialties have reported high levels of satisfaction, especially when they see their patients and clients experience improvements in health problems – even as simple as hearing loss being reduced by hearing aids (straight.com, 8/19/10).
Job growth can also be found in hospitals, as was noted in the BLS report for August. Swedish Medical Center in Redmond, Wash., said they planned to create 1,500 new jobs over the next five years (seattlepi.com, 8/10/10), and Michigan's Covenant Healthcare said they have avoided layoffs and created new jobs during the recent economic crisis (mlive.com, 8/10/10). However, the news was not all good, especially in Massachusetts, where the Boston Globe published several articles in August about slowdowns in health care job creation (8/29/10) and job cuts at both the Beverly Hospital Group (8/18/10) and HealthAlliance hospital (8/25/10). The cuts will affect as many as 150 people. In Mississippi, Baptist Medical Center was forced to cut five percent of their staff to offset increased expenses (clarionledger.com, 8/31/10). In the pharmaceutical arena, the biggest news in August was that Swiss firm Roche may have to cut jobs in order to recoup losses after several setbacks in research and development (wsj.com, 8/30/10). But there was also good news – Medco Health Solutions, about to purchase United BioSource, said it was unlikely they would lay off any of United's 1,500 employees (washingtonpost.com, 8/17/10).
About MedZilla.com:
Established in mid-1994, MedZilla is the original and leading web site to serve career and hiring needs for professionals and employers in biotechnology, pharmaceuticals, medicine, science and healthcare. The MedZilla jobs database contains about 7,500 open positions. The resume database currently contains over 285,000 resumes with 16,800 less than three months old. These resources have been characterized as the largest, most comprehensive databases of their kind on the web in the industries served.
Medzilla® is a Registered Trademark owned by Medzilla Inc. Copyright ©2010, MedZilla, Inc. Permission is granted to reproduce and distribute this text in its entirety, and if electronically, with a link to the URL http://www.medzilla.com. For permission to quote from or reproduce any portion of this message, please contact MedZilla, Inc. at press(at)medzilla(dot)com
Press Inquiries
Contact: MedZilla, Inc.
Phone: (360) 657-5681
press(at)medzilla(dot)com
###