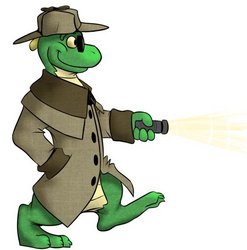 That cut is pretty sobering
Marysville, WA (Vocus) October 19, 2010
Employment news was fairly balanced in September, with health care employment numbers rising at the yearly average and nationwide unemployment staying unchanged at 9.6 percent in the U.S. Health care added 24,000 new jobs, almost three-quarters of them in ambulatory care. Outplacement research firm Challenger, Gray & Christmas reported that layoffs were unchanged over the past month, although the pharmaceutical industry did shed just over 6,000 jobs in September.
A large portion of the lost jobs in pharmaceuticals will come from Genzyme, who will be cutting 1,000 employees over the next 15 months as they deal with a takeover bid from Sanofi-Aventis (xconomy.com, 9/10/10). Another giant, Roche, will implement a program called Operational Excellence over the next two years that they say may lead to re-evaluations in the number of employees they retain (pharmatimes.com, 9/3/10). But neither company will have as much impact on personnel numbers as the Department of Health in the United Kingdom, which has said they will cut about 1,700 outsourced jobs, including physicians (topnews.us, 9/20/10). "That cut is pretty sobering," said John Burkhardt, Director of Operations for MedZilla.com, the internet's most established source for pharmaceutical, biotechnology, and health care job postings. "We've seen small cuts in service providers here and there in the U.S., but under a national health care system, it's possible similar cuts could hit here as well."
However, many gains were also announced in September. Several came in dribs and drabs across the nation, but Humana's St. Petersburg, Florida office said 270 new employees would be hired specifically to reach out to the chronically-ill in the region (tampabay.com, 9/14/10). Lab technicians graduating from the University of Central Florida have a 100 percent job placement rate in 2010 (today.ucf.edu, 9/14/10). Full-service home healthcare provider BrightStar, in Illinois, is adding more than 100 jobs -- many in nursing (biztimes.com, 9/9/10). "We've noted in the past that home healthcare is poised to boom with the aging of America," Burkhardt said. "That, plus technology for electronic health reporting, will probably be at the forefront of job creation in health care over the next couple of years." Detroit has received a $16.2 million grant to improve area health care technology (mlive.com, 9/2/10), and the president of BioCrossroads, a life-sciences industry advocate group, said he expects as many as 1,300 health information technology jobs to be added over the next 18 months in nearby Indiana alone (indystar.com, 9/16/10).
That number is borne out somewhat by recent MedZilla data indicating that employers in Indiana stepped up their candidate searches by more than ten percent, the largest jump in many months. California, Georgia, New Jersey, and Texas companies also significantly increased their search activities. The largest drop was in Massachusetts, where candidate searches dropped by 5.1 percent. That combined with a four percent falloff in job postings in that state -- the only state with significant changes, either positive or negative -- could spell short-term difficulty for Massachusetts job seekers. Nationwide, applicants sought new jobs at more or less the same rate in September as in August, although Californians increased their activity by just over one percent.
"When it's difficult to find a job, even the smallest mistakes can lower your chances," said Del Johnston, MedZilla's Senior Sales Lead. "Dozens of television news stories since the economic crisis started have focused on presenting yourself in the best possible light, and while they tend to skim over a lot of points, they are saying the right thing." Johnston recommends proofreading resumes multiple times, including from the bottom up. "It helps you catch things you might have missed before because you're reading out of order. There's almost no margin for error when each job posting brings in dozens of applicants, if not more." He also suggests applicants contact people within their networks who might have suggestions for better targeting resumes, cover letters, and interview responses.
About MedZilla.com:
Established in mid-1994, MedZilla is the original and leading web site to serve career and hiring needs for professionals and employers in biotechnology, pharmaceuticals, medicine, science and healthcare. The MedZilla jobs database contains about 7,500 open positions. The resume database currently contains over 285,000 resumes with 16,800 less than three months old. These resources have been characterized as the largest, most comprehensive databases of their kind on the web in the industries served.
Medzilla® is a Registered Trademark owned by Medzilla Inc. Copyright ©2010, MedZilla, Inc. Permission is granted to reproduce and distribute this text in its entirety, and if electronically, with a link to the URL http://www.medzilla.com. For permission to quote from or reproduce any portion of this message, please contact MedZilla, Inc. at press(at)medzilla(dot)com
Press Inquiries
Contact: MedZilla, Inc.
Phone: (360) 657-5681
press(at)medzilla(dot)com
###