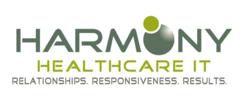 HIPAA-compliant, long-term, secure storage of protected health information (PHI) in an archive minimizes exposures associated with patient account inquiries, litigation and insurance audits - Rick Adams
South Bend, IN (PRWEB) April 23, 2013
Harmony Healthcare IT today announced the release of a new industry briefing titled Legacy Health Data Management, an Overview of Data Archiving and System Decommissioning with Rick Adams. The briefing features a wide ranging interview with healthcare data archiving expert Rick Adams. Rick Adams is the Managing Partner of Harmony Healthcare IT. His health IT experience spans the evolution from paper based processes to early financial systems to the on-going conversions and interfaces associated with today's enterprise clinical systems. Rick is a nationally recognized expert in healthcare legacy data management.
As the consolidation of healthcare organizations continues to accelerate, IT leaders face a variety of technology, compliance and cost challenges. From a technology perspective, the systems of an acquired healthcare entity may not always align well with the purchasing organization's IT landscape. In terms of compliance, IT leadership is responsible for providing user access to protected health information (PHI) in accordance with their organization's medical record retention policies.The mandates for long-term storage of PHI vary between states but they are typically a minimum of 7 to 10 years. In addition, there are hard and soft costs. Hard costs include hardware and software maintenance. The soft costs are not as apparent to predict, analyze and calculate. As a result, they are often overlooked. These are the human capital costs associated with the early phases of legacy system management.
As Rick Adams explains in the industry brief "HIPAA-compliant, long-term, secure storage of protected health information (PHI) in an archive minimizes exposures associated with patient account inquiries, litigation and insurance audits. An additional benefit is simplified access to data. Archives are easily accessible from the same desktop as an active financial or clinical system or can even be integrated into the current system through an application programming interface (API). This accessibility contributes to better patient care collaboration among providers. Another significant benefit of archiving is its ability to merge data silos. Because acute, ambulatory, clinical and financial information may all be normalized and presented in an aggregated view within a single archive solution, data silos of historical PHI across an enterprise may be conveniently and efficiently merged. That archive can also grow over time as data from additionally retired legacy systems are added".
The industry brief can be downloaded from the company's website here
About Harmony Healthcare IT or Health Data Archiver:
Rick Adams is the Managing Partner of Harmony Healthcare IT, a health IT firm based in Indiana that develops and distributes Health Data Archiver. Health Data Archiver is a web-based, vendor-neutral relational repository that securely stores decades-worth of protected health information (PHI) from decommissioned legacy systems. http://www.healthdataarchiver.com