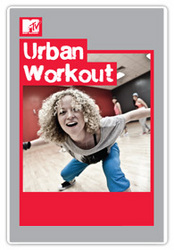 Introducing the MTV Urban Workout, a pulsating mix of break dancing, hip-hop and free running.
(PRWeb UK) September 16, 2010
Virgin Active Health Clubs (http://www.virginactive.co.uk) have teamed up with MTV UK & Ireland, combining modern music and dance with health club fitness to bring the UK the ultimate urban exercise class. MTV Urban Workout is based on the hit US show, Randy Jackson presents America's Best Dance Crew and is a pulsating mix of break dancing, hip-hop and free running.
Taking place at 71 Virgin Active health clubs nationwide, MTV Urban Workout challenges the entire body with emphasis on the kind of core fitness, cardio exercise and upper body work normally associated with a hardcore gym workout. The fitness centre class is made up of four elements starting with a full stretching warm up, followed by the main section of the class where health club members will learn and practice a number of hip-hop, free running and floor-based break dancing moves. The third part of the workout sees the health club class separated into two 'crews' for a dance-off before a thorough cool down.
Using an exclusive soundtrack selected by MTV's team of experts and Virgin Active's fitness centre gurus, the class will have your heart pumping and your feet moving as the instructor leads you and your crew through a series of moves that will big up your fitness levels as you big up your street cred.
Speaking on behalf of the health club brand, which also offers a range of ViPR, Powerplate and Zumba classes, Virgin Active National Group Exercise Manager Gillian Reeves said, "MTV Urban Workout features great music, guaranteed to get you moving. It's a fun and fast paced class that works the entire body, especially your core, and has been created for all age ranges and fitness levels; it's about having fun while improving your fitness!"
Zoe Harris, Marketing Director at MTV Networks UK added, "Randy Jackson presents America's Best Dance Crew is one of MTV's highest-rating shows. Its unique mix of music and dance is a perfect fit with Virgin Active and the MTV Urban Workout will really bring the show to life."
MTV Urban Workout launches in 71 Virgin Active Health Clubs nationwide on 6th September. To find your local health club just visit http://www.virginactive.co.uk/ClubInfo/ClubFinder.aspx
# # #