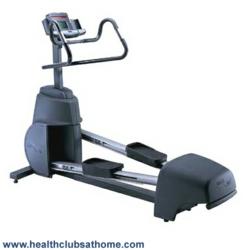 Our winter sales are designed to make commercial grade equipment more accessible to people looking to make home gyms
(PRWEB UK) 24 September 2012
Working out on home gym equipment is more often than not, the most comfortable way of working out. This is especially true when the cold weather sets in. Travelling to and from the gym in the cold and rain is not ideal. It will really effect your motivation and could have a significant effect on the quality of the workout.
This is why the home workout can be preferable in the winter months. There is plenty of gym equipment for sale if you are looking. However, it is not always an easy task to find the best quality. Buying commercial will always be the best way of making sure that you are getting something that is built to last. This is something that Health Clubs at Home strongly believe in; that you can get commercial quality at an affordable price.
Buying commercial quality will be the best with regards to a long-term investment. Winter sales are a way of helping make those bigger pieces of equipment more accessible for homes. Treadmills are one of the most popular, with Cross Trainers being as equally in demand. With plenty of Cross Trainers for sale, Health Clubs at Home pride themselves on their wide selection, suitable for all budgets.
Managing Director, Howard Braband knows that the winter sales are a great prospect for would be customers. 'Our winter sales are designed to make commercial grade equipment more accessible to people looking to make home gyms. It is our usual stock, but at a great price, so we always see an increase in new customers, and get great feedback from people making purchases. We are also looking to our first winter sale that includes all of the fantastic Bio Synergy products we now stock'.
From selling commercial equipment to domestic settings for a decade, Health Clubs at Home know what people are looking for. These will be the items that make it into the winter sale.
No matter what kind of equipment you are looking for you will find it in the winter sale. So stop by now and get that piece of equipment that can change your shape for the New Year! Freephone now on: 0845 86 99 298 to speak to a member of staff, or click here to visit our website