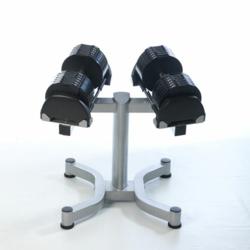 Extra curricular activities, of course, have their place. They help teach principles such as team play, following rules and can help to hone natural talent
(PRWEB UK) 6 October 2012
A new study release by the BBC says that by doing extra-curricular fitness activities, kids could actually be doing more harm than good. The theory behind this story is that by going to an after school club, kids will feel like they have exerted more energy, even though it will probably not have been an intense session. This leads to many children going home and not playing outside, or doing any other physical exercise.
This is a problem as the physical exercise that may have happened instead of a 50-minute lesson, is playing football or riding a bike. This will be much higher intensity and will have a much greater impact on the health and fitness of many children. This point may have some ground, but in a time when diet is also a key issue, it can be seen to have effects here too. After the activity, kids may feel like they have worked much harder than if they were 'playing' outside, so may have some snacks or high sugar treat to replace the supposedly lost energy.
What can be done to help? Extra-curricular activities, of course, have their place. They help teach principles such as team play, following rules and can help to hone natural talent. But Health Clubs At Home believe they should not solely be used to replace conventional high intensity activities. Parents should still take their kids out to play in the park or at least encourage them to spend more time outside.
Of course, it is not safe to have kids roaming free in a gym. But there are some benefits to having home gym equipment that, with proper supervision, kids can utilise. Adjustable dumbbells can be a good choice, as there is the ability to cut the weight right down for kids, but it can be put back on for adults.
There is plenty of gym equipment for sale that can help aid children with health and fitness. However, it is imperative that there is supervision and assistance available at all times.
Health Clubs At Home MD Howard Braband knows the importance of fitness from an early age. 'Teaching kids about health and fitness is just as important as anything else, as these lessons will stay with them for the rest of their lives. Of course children shouldn't be working out to gain muscle, as it is dangerous until the body has developed. But teaching kids that after a good diet, running and exercising is an important factor in staying fit is something that has to be done, especially with so much child obesity all over the country'.
If home gym equipment could help get the family working out, then Health Clubs At Home have a huge range of treadmills, bikes and cross trainers for sale. And with the Winter Sale still on, now is the time to invest in health and fitness! Free phone now on: 0845 86 99 298 to speak to a member of staff, or click here to visit our site.