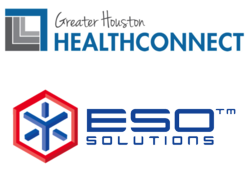 This connectivity will enable our emergency responders to make quicker assessments of a patient's medical condition and help to eliminate unnecessary interventions that may cost precious time.
Austin and Houston, TX (PRWEB) May 28, 2013
ESO Solutions and Greater Houston Healthconnect (HEALTHCONNECT) are partnering to ensure that a patient's medical history can be available electronically at the time of first response, even before the patient reaches the hospital. Healthconnect, the region's HIE, is collaborating with ESO, a leading pre-hospital software solution, along with area fire departments and emergency physicians, to create a network that will enable different record systems to share critical health information in real time.
The new network will enable EMTs to quickly access a patient's medical history when first responding to an emergency. Similarly, physicians in the ER will be able to view ambulance records when a patient arrives at the hospital. Detailed pre-hospital information regarding care provided by EMTs is something that has often been difficult for hospitals to document. This partnership connects all the components of the emergency services system for improved outcomes and better record keeping.
ESO's pre-hospital software suite helps realize the connected healthcare vision by seamlessly connecting the pre-hospital industry—where medicine is practiced in the field—with the greater healthcare environment, facilitating the access and sharing of information as well as subsequent analysis of health data across healthcare systems. "Our partnership with Healthconnect was a natural choice for integrating EMS with other healthcare providers in Southeast Texas," says Chris Dillie, CEO of ESO Solutions. "Healthconnect is building a robust health information network for physicians and hospitals; ESO can extend the network to first responders—where access to critical health information matters most—no matter what software they use."
Healthconnect, which is the Southeast Texas region's Health Information Exchange (HIE), launched its community health record network in April, one of the first in the nation to enable the exchange of standardized medical histories within an interoperable network. "We're looking forward to electronically integrating the EMT run records with the emergency department records. This will allow better continuity of care between the first responders and the emergency room team," remarked Shkelzen Hoxhaj, MD, medical director, Emergency Center, Harris Health Ben Taub Hospital and Healthconnect's Medical Advisor.
Area emergency first response teams are looking forward to better access to patient information. Dr. David Persse, the City of Houston's Physician Director of EMS, explained, "This connectivity will enable our emergency responders to make quicker assessments of a patient's medical condition and help to eliminate unnecessary interventions that may cost precious time."
About ESO Solutions
ESO Solutions, Inc., founded in 2004 and headquartered in Austin, Texas, employs industry leaders in EMS, software design and information technology to create software solutions for the healthcare industry. ESO Solutions' products help healthcare providers and administrators save time, improve documentation quality and operational efficiencies, and enhance the continuum of patient care. For more information about ESO Solutions, visit esosolutions.com.
About Greater Houston Healthconnect
Greater Houston Healthconnect is an independent, community-based organization responsible for enabling information exchange among healthcare providers in a 20-county region. It is tasked with mobilizing healthcare information electronically across organizations to enhance the safety, quality, and efficiency of care and improve information access throughout the region. Key stakeholders include healthcare providers, payers, employers and the community as a whole. For more information, visit http://www.ghhconnect.org/.