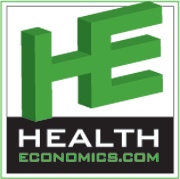 QALY (quality-adjusted life years) has failed as a common metric for assessing cost-benefit of drug therapies.
Ponte Vedra Beach, Florida (PRWEB) February 15, 2013
The top news story available on HealthEconomics.Com explored results of a study by the European Consortium in Healthcare Outcomes (ECHOUTCOME) claiming that the QALY (quality-adjusted life years) has failed as a common metric for assessing cost-benefit of drug therapies. The findings have set off a controversial debate on the continued use of the QALY as a measure for deciding whether or not a drug will be reimbursed by payers or health systems. The QALY is used by NICE (the National Institute for Health and Clinical Excellence) for coverage decisions by the National Health Service in the United Kingdom, as well as by Canada and Australia. Generally if a treatment costs more than £20,000-30,000 per QALY, it would not be recommended as cost-effective by NICE.
The study findings caused a backlash of protests by UK-based experts, defending the current system and NICE called the study "limited". More details on the QALY debate can be found on HealthEconomics.Com News.
Another popular news story related to the Pharmacy Benefit Management (PBM) sector. Costco, the largest warehouse club chain in the United States, has entered into the PBM marketplace with the intent to offer services to small and medium-sized companies located near their warehouse stores. Currently, Express Scripts Holding and CVS Caremark dominate the PBM business. PBMs play a significant role in drug coverage decisions and can dramatically impact the success or failure of a pharmaceutical drug product's success in the marketplace. For more on the impact of Costco on the PBM marketplace, visit the HealthEconomics.Com News portal.
Can the pharmaceutical industry's reputation be fixed? John LaMattina, a contributing author to Forbes.Com, provides several suggestions for improving pharma's image, including greater transparency with doctor payments and clinical trial data, improved marketing and detailing of drugs within established guidelines and regulations, as well as limiting television direct-to-consumer advertisements.
About HealthEconomics.Com (http://www.healtheconomics.com): A pioneer in the field, HealthEconomics.Com is the global authority in healthcare value and pharma market access. Each day, HealthEconomics.Com compiles the latest news, policy updates, resources, conferences, and jobs for BioPharma's professionals involved in health economics, outcomes research, market access, and pricing. A trusted resource, HealthEconomics.Com's comprehensive content is carefully selected by a discerning health economist editor, making it the most visited website for healthcare value and market access in the industry, with visitors encompassing all corners of the globe.
News Media interested in receiving the most current information on healthcare value and market access may obtain a free subscription to HealthEconomics.Com by visiting the site or by subscribing to the HealthEconomics.Com Newsletter.