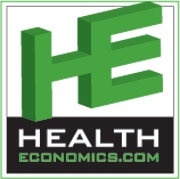 ..costs and outcomes reported from population health management and disease management are almost always wrong...
Ponte Vedra Beach, Florida (PRWEB) February 19, 2013
Today's most-read story on HealthEconomics.Com covered pricing and Market Access strategy mishaps by pharmaceutical manufacturers from the years 2011 and 2012, from a recently-released report by Novel Health Strategies. Several products that ended up failing, but that were expected to be blockbusters, were explored, and Key Opinion Leader and payer reactions to pharma marketing strategies were analyzed. The report also included lessons and implications for future success in pharma pricing and market access. See this week's Newsletter to read more.
Another pharma pricing story was featured in the HealthEconomics.Com Newsletter this week, focusing on the increasingly-popular value-based pricing approach throughout health care systems across the globe. The story was based on a series of offerings by The Office of Health Economics (OHE), located in the United Kingdom. The OHE provides an extensive overview, including blog postings, presentations, and research analyses of value-based pricing.
A blog posting entitled "If Dave Barry Wrote about Bogus Statistics in Healthcare….", by Dr. Peter Kongstvedt was a popular read in today's HealthEconomics.Com Newsletter. Kongstvedt reviews a recently released book, Why Nobody Believes the Numbers: Distinguishing Fact from Fiction in Population Health Management by Al Lewis (John Wiley, 2012). Lewis explains why costs and outcomes reported from population health management and disease management are almost always wrong, and he does so simply and humorously. Successful intervention programs are described and a checklist for success is provided.
About HealthEconomics.Com (http://www.healtheconomics.com): A pioneer in the field, HealthEconomics.Com is the global authority in healthcare value and market access. Each day, HealthEconomics.Com compiles the latest news, policy updates, resources, conferences, and jobs for BioPharma's professionals involved in health economics, outcomes research, market access, and pricing. A trusted resource, HealthEconomics.Com's comprehensive content is carefully selected by a discerning health economist editor, making it the most visited website for healthcare value and market access in the industry, with visitors encompassing all corners of the globe.
News Media interested in receiving the most current information on healthcare value and market access may obtain a free subscription to HealthEconomics.Com by visiting the site or by clicking on the following link: Subscribe to HealthEconomics.Com Newsletter.