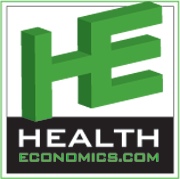 There is not a single major pharma company that is headed by a female CEO in America or Europe
Ponte Vedra Beach, Florida (PRWEB) February 26, 2013
The top read story in today's HealthEconomics.Com newsletter was an article by Forbes.Com guest commentator DeeDee Deman, CEO of Bench International executive recruiting agency, and was entitled "For Women Execs in Pharma, The Glass Ceiling is Cement". There is not a single major pharma company that is headed by a female CEO in America or Europe. For our Health Economics and Outcomes Research (HEOR) community, women are well-represented among the ranks of researchers but few HEOR departments in pharma are headed by a female and even fewer large consulting companies have a female at the helm. Dr. Patti Peeples, President and Founder of HealthEconomics.Com, said, "The issue of the cement ceiling for women is a pivotal issue for pharma and for the medical and healthcare profession as a whole. HealthEconomics.Com, as a major resource for news and information for the HEOR community, are directing efforts into tracking the trends of female executives in our health economics field, with the objective of shedding light on career paths and options for all individuals, regardless of gender."
The second most-read story was the announcement of a new web series by HealthEconomics.Com, called HE-Artists. HE-Artists, which stands for Health Economics Artists, is a new series sharing the hidden talents, skills, and creative ventures of professionals within the HEOR community. To date, the HE-Artist series has featured Divina Glah, an HEOR Analyst with CR Bard in London, and a jewelry designer. Photographs of her work, website, and her story are featured on HE-Artists, and her biography shares that she takes her inspiration from her Ghanaian heritage and her urban London upbringing.
The third most-read story on HealthEconomics.Com explored whether the pharmaceutical drug market access woes in the United Kingdom (UK) were related more to the United States-dominated global market or were a result of the UK's National Institute for Health and Clinical Excellence (NICE) thresholds for cost-effectiveness determining patient access to the drug product. Karl Claxton, Professor of Health Economics at the University of York, stated that the NICE guidances have not been overly restrictive, and in his view, were not restrictive enough. With a 64% chance of being less than the NICE threshold of £20,000-£30,000 per quality-adjusted life years (QALYs) and a 92% chance of being less than £30,000/QALY, Professor Claxton noted that the UK is paying too much, rather than too little, for branded drugs. He supports a mechanism allowing pharmaceutical companies to negotiate UK-specific prices for drugs, without concern that these prices will be referenced in other areas of Europe or the rest of the world.
About HealthEconomics.Com (http://www.healtheconomics.com): A pioneer in the field, HealthEconomics.Com is the global authority in healthcare value and pharma market access. Each day, HealthEconomics.Com compiles the latest news, policy updates, resources, conferences, and jobs for BioPharma's professionals involved in health economics, outcomes research, market access, and pricing. A trusted resource, HealthEconomics.Com's comprehensive content is carefully selected by a discerning health economist editor, making it the most visited website for healthcare value and market access in the industry, with visitors encompassing all corners of the globe.
News Media interested in receiving the most current information on healthcare value and market access may obtain a free subscription to HealthEconomics.Com by visiting the site or by subscribing to the HealthEconomics.Com Newsletter.