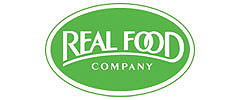 Rarely do customers get a chance to walk the isles of a health food store with a health and nutrition expert. We'll be helping them learn what to get and what to avoid when buying healthy foods, sustainable goods and head-to-toe lifestyle products
San Francisco, CA (PRWEB) September 18, 2011
Real Food Company, in San Francisco, wants to educate its customers about healthy products that can purchased at their two area stores. This is an important event for those seeking out information about healthy alternatives sold in other grocery stores. To help its customers make the important choices, Real Food Company is kicking off their tours at its Fillmore Street location on September 22, at 10 a.m. Healthy shopping tours will be offered monthly at both their Fillmore and Polk Street locations. Tours will be led by local nutritionist Christine Eubanks of Love and Tomatoes.
The tours will be geared toward helping health-minded shoppers to make informed healthy selections for themselves and their families while shopping at Real Food Company.
"Rarely do customers get a chance to walk the isles of a health food store with a health and nutrition expert. We'll be helping them learn what to get and what to avoid when buying healthy foods, sustainable goods and head-to-toe lifestyle products," says Christine Eubanks.
Customers will learn why it's important to choose organic, local produce grown using sustainable farming practices, smart shopping tips for every isle from fresh produce to artisan cheeses, wines and bulk bins and how to read nutrition labels and what to look for when selecting healthy products. Most people don't realize it, but healthy brands are often very similar to the brands they already know, but with better health benefits. Customers will also learn the health benefits of clean eating and non-GMO products and how what people eat is more connected to creating a healthy lifestyle than most people think.
For more information about Real Food Company, call 415-240-4831 or visit http://www.realfoodco.com.
About Real Food Company
Real Food Company began in San Francisco in 1969 when the first store opened in a converted laundromat just above the Carl Street trolley line. Business developed quickly, and in response to increasing demand, a store was opened on Polk Street between Broadway and Vallejo in 1975. The Fillmore Store opened in August 1997. The goal of Real Food Company is to provide the community with natural food products they can trust in a manner which strives for the greatest possible harmony with nature.
###