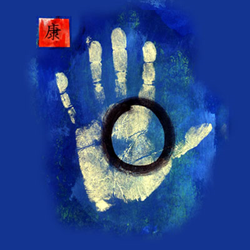 According to the researcher James Oschman, all medicine is energy medicine and the energetic perspective holds the key to the future of the entire medical enterprise.
Philadelphia, PA (PRWEB) September 27, 2016
HealthForumOnline (HFO), a nationally-approved (APA, ASWB, NBCC, NYSED Social Work Board) provider of online continuing education (CE) for psychologists, social workers, counselors, and other allied professionals announces recent updates to its online CE course, Energy Psychology: Progression or Retrogression in Understanding and Treating Psychological Disorders from their extensive online CE resource library.
The past two decades have seen a growing interest in Energy Medicine (EM), a term that encompasses a variety of approaches for understanding and treating illness. Rooted in ancient Eastern healing traditions, as well as groundbreaking discoveries in biology and physics, EM is gaining acceptance amongst Western practitioners. The National Institutes of Health's (NIH) National Center for Complementary and Integrative Health (NCCIH) includes energy therapies within its list of approaches.
James Oschman states that, "all medicine is energy medicine and the energetic perspective holds the key to the future of the entire medical enterprise" (e.g., 1). Norman Shealy, M.D., founding president of the American Holistic Medical Association, stresses the importance of providers being knowledgeable about EM and its emerging subfield energy psychology, a topic gaining traction among mental health professionals (2) and recently recognized by the American Psychological Association (APA) as an acceptable topic for CEs.
Empirical data already support the efficacy of some energy-based approaches in the mental health arena, such as the utility of photic (i.e., light) therapies for Seasonal Affective Disorders (e.g., 3) and magnetic therapies for various problems including depression (e.g., Transcranial Magnetic Stimulation; 4). Emerging data further support 'energy psychology' approaches in treating depression and anxiety (e.g., 5-6). However, a clear understanding and explanation of their underlying mechanisms remains elusive. Not surprisingly, healthcare providers remain divided, with some opposed to or skeptical of their value, and others purporting them as the next wave in medicine.
HealthForumOnline's newly updated online CE course provides mental health professionals with an understanding of these healing modalities and addresses the very question of whether EM and energy psychology represent a diversified progression in the treatment of psychological disorders, or a dangerous retrogression back to superstition and folk healing. Toward that end, current theory and evidence for energy medicine and energy psychology as a treatment approach for psychological disorders are reviewed.
Mental health professionals can chose from HFO's over 20 categories of CE topics related to health psychology and behavioral medicine (i.e., ethics, cancer adaptation, women's health, cultural diversity, eating disorders, reproduction/sexuality, aging/gerontology, pediatric behavioral medicine, assessment, chemical dependency, chronic/acute illness, clinical intervention, long-term care, neuropsychology, pain management, spirituality, LGBT issues). HFO's over 100 online CE courses are fast, convenient and cost-effective.
1. Oschman, J. (2003). Energy medicine in therapeutics and human performance. New York: Butterworth Heinemann.
2. Feinstein, D. (2008). Energy psychology: A review of the preliminary evidence. Psychology Theory, Research, Practice, Training, 45(2), 199-213.
3. Jurvelin, H., et al. (2014). Transcranial bright light treatment via the ear canals in seasonal affective disorder: A randomized, double-blind dose-response study.
BMC Psychiatry, 14, 288.
4. Kedzior, K.K., et al. (2016). Cognitive functioning and deep transcranial magnetic stimulation (DTMS) in major psychiatric disorders: A systematic review. Journal of Psychiatric Research, 75, 107–115.
5. Nelms, J., & Castel, D. (2016). A systematic review and meta-analysis of randomized and non-randomized trials of Emotional Freedom Techniques (EFT) for the treatment of depression. Explore: The Journal of Science and Healing, epub ahead of press.
6. Clond, M. (2016). Emotional Freedom Techniques for anxiety: A systematic review with meta-analysis. Journal of Nervous and Mental Disease, 204(5), 388-95.