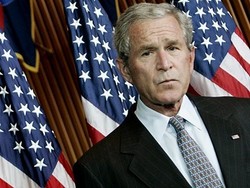 ... our nation's goal should be to move children who have no insurance to private coverage, not to move children who have private health coverage to government coverage.
Jacksonville, FL (PRWEB) December 31, 2007
For months, House Democrats have been trying to increase the amount of money spent on the nations SCHIP program, according to Florida health insurance web, a free health insurance consulting service. In response, the president said, "... our nation's goal should be to move children who have no insurance to private coverage, not to move children who have private health coverage to government coverage."
Senate leader Harry Reid reacted to the cut in funding immediately saying; "Never has it been clearer how detached President Bush is from the priorities of the American people," Reid said in a statement. "By slashing a bipartisan bill to renew the successful Children's Health Insurance Program, President Bush is denying health care to millions of low-income kids in America."
The (SCHIP) - State Children's Health Insurance Program - is a joint state-federal effort that subsidizes health coverage for 6.6 million people, mostly children, who come from families that earn too much money to qualify for Medicaid, but not enough to afford their own private health insurance coverage. According to health insurance experts, there are 35 million American's who fit into this category.
The Democrats who control Congress, with significant support from Republicans, passed the legislation to add $35 billion over five years to allow an additional 4 million children into the program. It would be funded by raising the federal cigarette tax by 61 cents to $1 per pack.
The president had promised to veto it, saying the Democratic bill was too costly, took the program too far from its original intent of helping the poor, and would entice people now covered in the private sector to switch to government coverage. He only approved a $5 billion increase in funding.
Bush argued that the congressional plan would have been a move toward socialized medicine by expanding the program to higher-income families. In contrast to what he wishes to impose on his fellow Americans, President Bush has spent much of his adult life with taxpayer-funded health insurance, or as he calls it, "socialized" health care.
As governor of Texas, Bush and his family's health insurance was taxpayer-subsidized. He receives health care from the taxpayers as president, and he and his wife Laura will continue to enjoy the benefits of "socialized medicine" for the rest of their lives.
Morgan Moran, a health insurance benefit expert said, "Tony Snow, the presidents former spokesman, frequently talked about the 'benefits' of private health insurance. Moran said, 'If Snow had left Fox News to begin a career, let's say as an independent small businessman, instead of going to work for the president, "he would not have been able to obtain a health insurance policy from the private health insurance industry that would have covered the treatment of his pre-existing cancer." His life, and his family's financial security would have been put at risk.'
'While it's not realistic for everyone to expect to have health insurance as good as the president of the United States, "why can't all of us have health insurance as reliable and affordable as offered to Tony Snow" or the US Senate', said Moran?"
About Morgan Moran and FHI-Web.
Florida Health Insurance Web is a health insurance consulting service. Find out about health insurance from the experts in a free online or phone consultation. Florida health insurance web is a source of health insurance news, agents, and insurance carriers covering individuals in the state of Florida. Individuals can get insurance quotes, search rates online by city, read current insurance news and events. Please visit http://www.FloridaHealthInsuranceWeb.com.
###