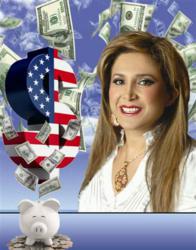 Los Angeles, CA (PRWEB) December 28, 2012
Millions of Americans are currently uninsured. Some have lost their jobs and the employee health insurance it once provided, while others may not have access to employer-provided insurance. When families lack insurance coverage, finding a suitable policy can be difficult. Sofi Insurance Services is now offering consultation to help people find health insurance plans, including student health insurance plans, family health insurance plans and small business health insurance plans.
Shopping for insurance on the individual market can be an overwhelming process. Numerous policies and plans are available. No plan is inherently better than another: Some plans are simply better fits for a specific person or family's needs. When shopping for a health insurance plan, consumers will need to consider the overall cost of individual and children health insurance plans, the extent of the coverage and how easy it will be to locate the care they need and the flexibility they want.
A health maintenance organization, or HMO, is one of the most common options in California. This type of plan creates a network of doctors, and subscribers are required to choose a primary care physician who will act as the gatekeeper for all his or her specific health care needs. HMOs can be quite restrictive, but they are also one of the most affordable health insurance plan options.
PPOs, or preferred provider organizations, are also managed care networks. As with HMOs, they contain networks of health care providers and facilities that have negotiated with the PPO to provide reduced rates to the PPO's members. However, these types of plans allow more flexibility than HMOs because members are also able to receive coverage outside the network. This benefit comes at a cost: PPOs may have higher deductibles, copayments and coinsurance rates.
When selecting a health insurance plan, many people focus only on the monthly premium or the annual deductible. However, the overall costs of each plan should be considered as well as the actual coverage provided. The experienced Los Angeles health insurance professionals of Sofi Insurance Services can help those in need of insurance carefully assess their needs and budgets and weigh their options in order to choose the plan that best fits their needs.
Sofi Insurance Services also helps individuals with finding dental insurance, travel insurance, annuity insurance, Medicare supplement insurance, life insurance and various other types of insurance plans.
Contact
Sofi Insurance Services
16661 Ventura Blvd, Suite 700
Encino, CA 91436
Phone: (800) 636-7707
Website: http://www.lahealthcoverage.com