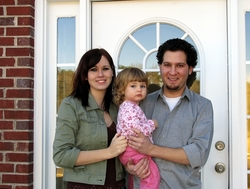 These folks have their backs against the wall.
Cheyenne, WY (Vocus) February 28, 2009
COBRA costs continue to climb throughout the Florida and the US. This is forcing many families to seek less expensive heath insurance alternatives to COBRA. Allegiance Financial is reaching out to individuals facing extraordinarily high COBRA costs to alert them of new health insurance options. Insurance companies are beginning to answer this demand by providing more health insurance plans that appeal directly to individuals on COBRA.
COBRA is health insurance provided by an employer after an employee has left that company. Generally, COBRA coverage lasts between 18 to 36 months, depending upon circumstance. By law, companies that provide health insurance benefits to their employees must continue to provide those same insurance benefits to employees after they end their employment. However, the company is not required to pay for the former employee's insurance. In most cases, the costs of all COBRA health insurance coverage are passed on to the individual. In 2008, the average monthly COBRA payment was a whopping $1183. Speaking about the people who are facing these high COBRA expenses, Jerry Flanagan, a health advocate with Consumer Watchdog, says "These folks have their backs against the wall."
It is this high cost of COBRA coverage that is driving individuals and families to find cheaper coverage. In response, many of the major health insurance providers in Florida and the US have begun to offer multiple plans targeted specifically to these people currently covered under COBRA. According to Joe Philipp, a Florida health insurance expert who has worked closely with the health insurance industry for 15 years, the largest insurance companies are actively reaching out to these financially-strapped people. "Florida's most prominent health insurance providers, including Humana, Aetna, Blue Cross and United Health Care, are all very interested in talking to individuals faced with high COBRA bills." Philipp notes, "I have seen families cut the monthly cost of their health insurance by up to $800. These are folks that, in all reality, were facing canceling their medical insurance. When they learned about these COBRA alternatives, the first thing they usually asked me was, 'Why didn't anyone tell us about this before?' "
Where should people with high COBRA insurance costs go to find alternatives and to compare health insurance plans? Phillip points people to the web. "There are dozens of web sites that allow a visitor to search for health plans available in their immediate area and then compare the coverage levels. Someone can spend 10 minutes on one of these sites and instantly compare dozens of different plans from the biggest health insurers in the US." Philipp adds, "I'm humored by people who will spend 15 minutes to save a few hundred dollars a year on their car insurance, but they don't spend the same time to save literally thousands of dollars on their health care insurance."
An example of this type of "health insurance comparison" website is http://www.humanatampa.com, operated by Allegiance Financial. It lists over a hundred different plans from health insurance companies in Florida like Aetna, United, Blue Cross and Humana. Individuals can go to sites like this and compare dozens of health care alternatives in minutes.
###