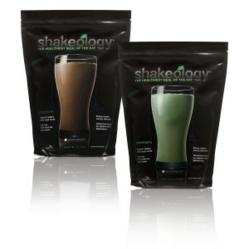 Shakeology is a great product for individuals that want to lose weight, maintain and promote health, and feel better about themselves.
Ft. Worth, TX (PRWEB) October 08, 2012
Health Research News, one of the web's leading sites dedicated to providing health product news, reviews and information for consumers, announced today the publication of its latest review in which it provides detailed information for one of the most talked about, tasty and healthy products: Shakeology. Health Research News provides a full recommendation of health drink.
Shakeology is a relatively new product from Beach Body. Offered in three flavors -- chocolate, greenberry and tropical strawberry – the health drink is designed to do more than you individuals lose weight, but has been linked to many other health benefits.
According to Dr. William Katkov, a gastroenterologist, "I really like Shakeology because of its nutritional value and low caloric content. The value of all of the components in Shakeology helps to maintain a balance of healthy bacteria in the intestinal tract, maintaining a sense of well being and avoiding a lot of the symptoms associated with irregularity and irritable bowel syndrome."
According to Health Research News, "The taste and health benefits of Shakeology are great enough that, even if people weren't losing weight, we would probably still recommend it as a healthy meal alternative. However, people are losing weight, and a lot of it. By drinking two shakes per day and maintaining a healthy diet and exercise plan, you too can lose the weight that has been plaguing you."
Dr. Marvin Slepian, a cardiologist from Tucson, AZ, has this to say about Shakeology: "The reality is that the bulk of cardiovascular disease is really preventable. So if I had a product like Shakeology, which supplements the patient and stops them from taking unnecessary high-caloric foods, then that ultimately leads to weight loss for the patient, which is a good thing overall. You win on many levels." There are many more like Dr. Slepian, all of who agree this shake is a healthy meal alternative with many health benefits.
As a healthy product, Shakeology includes healthy ingredients, including:
Protein and amino Acids – Amaranth, Camu-Camu, Goji berry, Sacha Inchi, sprouted quinoa, and whey protein. These ingredients work together to build lean muscle, heal wounds, improve skin and hair, support optimal brain function and reduce hunger cravings.
Antioxidants – Acai berry, bilberry, green tea, Maca root and Acerola cherry. These help reduce the oxidative damage in the body caused by free radicals.
Phytonutrients – Barley grass, blue-green algae, flax, grape seed extract, wheat grass and spinach. These boost immunity, fight diseases, slow the aging process and detoxify the body.
Adaptogens – Cordyceps, holy basil leaf, relshi mushroom and suma root. These plant derived ingredients work with the body to reduce stress and balance hormones.
Prebiotics – Pea fiber and yacon root. These promote intestinal and digestive health.
Digestive Enzymes – Cellulose, papain from papaya, amylase and bromelain from pineapple. These help the body break down food and promote nutrient absorption.
Shakeology also comes with a recipe book to help individuals incorporate Shakeology into their meal plans.
According the Health Research News, the only negative is the price, costing about $4 per serving. Considering all of the benefits, though, this seems pretty minor.
"Overall, we think that this product is absolutely worth the cost. The ingredients, which include 23 vitamins and minerals, will fulfill anyone's daily intake of vitamins," states Health Research News. "In fact, many people who start the Shakeology system stop taking their daily multivitamin altogether."
In addition, Beach Body offers a completely risk-free, 30-day money back guarantee, meaning there is no financial risk to consumers. If not 100 percent satisfied with Shakeology for any reason at all, individuals can simply return it for a complete refund of their money.
"Shakeology is a great product for individuals that want to lose weight, maintain and promote health, and feel better about themselves," states Health Review News.
For more information about Health Research News or Shakeology, visit http://www.healthresearchnews.com/shakeology-review/.
About Health Research News
Health Research News is the web's leading product review and information site dedicated to providing the highest quality, professional reviews of consumer health products including supplements and nutraceuticals. For more information, visit http://www.healthresearchnews.com/.